News
August 29, 2001
ALL TOGETHER IN THE NAME OF JOHN
A host of celebrities including Lou Reed, Beck and STONE TEMPLE PILOTS join their voices in a TV tribute to John Lennon. A TV special "Come Together: A Night for John Lennon", to be broadcast on TNT on October 9th, the day of John's 61st birthday, will be recorded on September 20th at New York's Radio City Music Hall. Among the performers also are Moby, Cyndi Lauper, Alanis Morissette, Marc Anthony, Seal, Shelby Lynne and there should be a different combinations of singers arranged to sing Lennon's classics with the house band led by EURHYTHMICS Dave Stewart.
Between the live show some fragments of John's interviews footage will be shown courtesy of the show's co-producer Yoko Ono. A part of the proceeds will go to the Violence Policy Center.
IMAGINE NO POSESSIONS
This line of Lennon's "Imagine" had possibly inspired George Michael, the avid BEATLES fan, to return the white Steinway piano John write his anthem on to Liverpool's Beatles Story museum. Michael bought the instrument last year for \\$2 million from the previous owner who used to lend the item to the museum but had withdrawn it from the exhibition to sell through an auction.
George reportedly used the piano to record a song for his new album, but, understanding the value of his buy for the millions of fans, had done the only right move.
XMAS CLOSING IN
"Sounds Like Christmas" is the title of the new project masterminded by Robert Berry for Magna Carta. It's a collection of Christmas carols, performed in classic rock bands' arrangements by classic rock artists. Who they are? Look and see...
1. Carol Of The Bells
- as if performed by YES, lead vocals by Robert Berry
2. We Three Kings
- as if performed by Sting, lead vocals by Steve Walsh
3. I Heard The Bells On Christmas Day
- as if performed by QUEEN, lead vocals by Robert Berry
4. Silent Night
- as if performed by PINK FLOYD, lead vocals by John Wetton
5. What Child Is This?
- as if performed by GENESIS, lead vocals by Trent Gardner
6. Little Drummer Boy
- as if performed by ELP, lead vocals by Robert Berry
7. 'Twas The Night Before Christmas
- as if performed by LED ZEPPELIN, lead vocals by Mike Baker
8. Up On The Housetop/Deck The Halls
- as if performed by KANSAS, lead vocals by Jake Livgren
9. Angels We Have Heard On High/Christmas Lullaby
- as if performed by Peter Gabrie, lead vocals by Steve Walsh
10. The First Noel
- as if performed by KING CRIMSON, lead vocals by John Wetton
11. The Light
- performed by KANSAS, written by Steve Walsh
12. Happy X-Mas/War Is Over
- as if performed by THE BEATLES, lead vocals by Trent Gardner, Lisa Bouchelle, Mike Baker, Robert Berry and Gary Wehrkamp
13. A Christmas Poem #1
- Robert Berry
RING IS BURNING
"The Oracle", debut album from Mark Boals' band RING OF FIRE, available at the moment only as Japanese import, is to be released worldwide in October/November. That leads to a bit of delay with touring but gives Mark a precious possibility to start working on the singer's next solo album, a follow-up to 2000's "Ring Of Fire", which gave the band a title. The new work should surface next spring.
YNGWIE GETS WEIGHT
The tour's over and Mark Boals and the rest of the band's free, Yngwie Malmsteen assembled for the South American gigs a new ensemble, arguably the best one he's ever had. It's a supergroup featuring singer Doogie White, formerly with RAINBOW, keys wiz Derek Sherinian, who found his fame in DREAM THEATER, ex-BLACKMORE'S NIGHT bassist Mick Cervino and on drums STORMWIND's Patrik Johansson, brother of Malmsteen's old cohort Jens Johansson. If this band works - and you can never say with Yngwie - they will play on the guitarist's new album.
A LIGHT FOR BLIND
Ken Hensley' upcoming CD "Running Blind" seems to be already mastered, that means advanced copies in special artwork will be made and mailed out soon to those who ordered the album, while the others will get a hold on it only in January. Then, in March or April, Ken embarks on a tour. And here's the tentative tracklisting:
Overture: La Tristeza Secreta de un Corazon Gitano Part 1, Prelude: A Minor Life, Out Of My Control, You've Got It (The American Dream), The Final Solution, I Close My Eyes, Finney's Tale, (Because Of) Who I Know, A Little Piece Of Me (Julia's Song), Prelude: La Tristeza Secreta de un Corazon Gitano Part 2, Jesus (Again and Again), I Won't Change, Let Me Be Me, Tell Me, and some secret track.
Looks quite appetizing, ain't it?
WELCOME TO SALISBURY!
A video of the "Salisbury Live" show that took place in Germany on May 12th will be out on September 15th. It includes:
- the performance from EASY LIVIN', band covering the classic URIAH HEEP songs;
- "Salisbury" and "Circle Of Hands" played by THE HENSLEY-LAWTON BAND backed by EASY LIVIN' and orchestra;
- THE HENSLEY-LAWTON BAND concert.
THE HENSLEY-LAWTON BAND played Easy Livin', The Dance, Hanging Tree, I'm Alive, The Return, July Morning, Wise Man, Gypsy, Lady In Black, the latter with orchestra.
The first edition of 500 copies will also contain a bonus CD with some tracks not featured on the video: So Tired, Tonight, The Wizard, Rain, a booklet full of pictures, concert program and a special badge.
BACK TO WHIPPIN' POST
After a seven-years break THE ALLMAN BROTHERS BAND are going to come up with a new album. Some of the tracks will be familiar to the ensemble's fans as they were written during the making of 1994's "Where It All Begins" and later recorded by sister project GOV'T MULE. There are two problems - finding a new label to put the album out and dealing with the absense of guitarist Dickey Betts, who's left the ranks to join the MULE camp.
NEW SALUTES TO THE OLD IDOLS
Voiceprint Records bring out a bunch of tribute albums to classic bands with the songs performed by an impressive array of artists.
The first CD, Slade Remade" is, sure enough, dedicated to SLADE and has the followinh songs:
Mama Weer All Crazee Now, Take Me Back 'ome, Look Wot You Dun, How Does It Feel, Skweeze Me Pleeze Me, We'll Bring The House Down, The Bangin' Man, Cum On Feel The Noize, Run Runaway, Lock Up Your Daughters, Radio Wall Of Sound, Gudbuy T'Jane and My Oh My
done by following musicians:
Chris Farlowe, Doogie White (RAINBOW), Rick Wakeman, Chris Thompson (MANFRED MANN'S EARTH BAND), Terry Brock (STRANGEWAYS), Bob Skeat (WISHBONE ASH), Bill Sharpe (SHAKATAK), Steve Overland (F.M.), Bart Foley (Randy Bachman Band), Mick White (SAMSON), Pete Jupp (F.M.), Nigel Spennewyn (Elkie Brook's Band), Snake Davis (M. PEOPLE) and Adam Wakeman.
"The Boys Are Back In Town" album must please the THIN LIZZY fans with
Jailbreak, Killer On The Loose, Sarah, Don't Believe A Word, Cowboy Song, Out In the Fields, Dancing In The Moonlight, Whiskey In A Jar, Rosalie, Chinatown, Waiting For An Alibi and Emerald
played by
Phil Campbell (MOTORHEAD), Paul DiAnno, Neil Murray, Bernie Torme (GILLAN), Andy Barnett (F.M.), Rick Wills (FOREIGNER), Bill Liesegang (John Wetton Band), Merv Goldsworthy (DIAMOND HEAD), Bernie Shaw (URIAH HEEP), Doogie White (RAINBOW), Pete Jupp (F.M.), Bob Skeat (WISHBONE ASH), Steve Grimmett (LIONSHEART), Nicky Moore (SAMSON), Jem Davis (U.F.O.), Ray Callcut (LEND US A QUID), Lea Hart (FASTWAY), Steve Overland (F.M.), Peter Frierson (Alice Cooper), Gary Barden (MSG), Mick White (SAMSON), Ian Nash (SEVEN) and Mick Paice (Jools Holland).
Then, "Revealing Songs Of YES" with
Revealing Science Of God, Long Distance Runaround, America, Roundabout, Going For The One, Owner Of A Lonely Heart, And You And I, Wondrous Stories, Awaken
featuring mighty
Rick Wakeman, Eddie Hardin, Judy Tzudke, Damian Wilson, Doogie White, Chrissy Hammond and Adam Wakeman.
Also on the way are tributes to ZZ TOP ("Gimme All Your Top"), NAZARETH ("Another Hair Of The Dog") and two for IRON MAIDEN ("The Maiden's Story" and "666 The Number One Beast") featuring many of the aforementioned artists.
August 16, 2001
KISS IN A BOX
Some things feel long-overdue, and KISS box set is one of them that's coming out on November 13th. The box contains four CDs crammed up to 80 tracks. Among them are live material including the recordings by WICKED LESTER, the Paul Stanley and Gene Simmons band, which later became KISS, and the quartet's early demos of "Deuce" and "Strutter". Classic period is to be represented by takes from the "Destroyer", "Rock And Roll Over", "Love Gun" and "Unmasked" sessions plus album tracks, B-sides and outtakes, all accompanied by 96-page booklet.
GREENY TRADES TIME
Blue Storm Music set for October 9th release the newest album from the legendary Peter Green and his SPLINTER GROUP. The album's titled "Time Traders" and includes following tracks:
1. Until The Well Runs Dry
2. Real World
3. Running After You
4. Shadow On My Door
5. Lies
6. (Down The Road Of) Temptation
7. Downsize Blues (Repossess My Body)
8. Feeling Good
9. Time Keeps Slipping Away
10. Wild Dogs
11. Home
12. Underway
13. Uganda Woman
All the songs are written by the band members with the only one, "Underway", penned by Greeny himself and adorned by Peter's old friend Snowy White's playing.
"Belfast Blues" is the title of another Blue Storm release slated for September 4th. It's the album from Rab McCullough, great Irish guitarist, who recently played on Dick Heckstall-Smith's "Blues And Beyond" album. His own effort is graced by the presence of wonderful UPTOWN HORNS combo.
NO CLEARANCE FOR CREEDENCE
Late October will likely see the CREEDENCE CLEARWATER REVIVAL box set released, which doesn't make the band's former leader John Fogerty happy. Fogerty may try to abort the project, as he's not on good conditions with his ex-colleagues Stu Cook and Doug Clifford, who sanctioned the release. Moreover, neither John, nor his brother Bob, his manager, didn't even know of Fontana label plans.
If the six-CDs set is out, the fans should be delighted with inclusion of pre-CREEDENCE material: four tracks by Tommy Fogerty & THE BLUE VELVETS and twelve by THE GOLLIWOGS - that's the first disc. The others contain all of the band's albums, six studio and two live ones.
PEPPERS, THE COWARDS
RED HOT CHILI PEPPERS cowardly backed off from their Israeli performance scheduled for August 28th, justifying their decision by insecure situation in the country and a U.S. State Department advisory recommending Americans not travel to Israel. The band insist that the gig is only postponed, which is no way convincing. More than 15,000 tickets have been sold for the concert and refunds will be given, but, sadly, it's the sign of the times, that the rockers' bravery is long gone.
THE MAN WHO FELL ON EARTH UNEARTHES ARTIFACTS
On September 11th David Bowie is releasing two "lost" albums.The first, "All Saints", is a collection of Bowie's instrumentals recorded from 1977 to 1999 and previously available only to David's friends, for whom he compiled it in 1993 as a Christmas present. The CD will include previously released tracks "Buddha Of Suburbia" and "Brilliant Adventure" plus three new ones, "All Saints," "Abdulmajid" and "Crystal Japan".
The second CD, called "Christiane F.", was originally the soundtrack to the film "Christiane F. Wir Kinder Vom Bahnhof Zoo" and contains songs laid down for Bowie's albums of 1976-1979 period.
JACKO GOES LATIN
Carlos Santana is to appear on the Michael Jackson's forthcoming album, "Invincible". No release date as of yet but the album will surely be out before the end of the year, more likely on October 29th.
YES SYMPHONY
Finally, there's a tracklisting for upcoming "Magnification" album from YES, the first recorded with symphonic orchestra. The album will be released in Europe and USA on September 11th, and ten days later in Japan, where it will go augmented with "Long Distance Runaround" remix. So, it's like this:
1. Magnification
2. Spirit Of Survival
3. Don't Go
4. Give Love Each Day
5. Can You Imagine
6. We Agree
7. Soft As A Dove
8. Dreamtime
9. In The Presence of
10. Time is Time
August 9, 2001
READY TO BE SLAMMED
Joe Lynn Turner has his new album called "Slam" ready for September's release in Europe. More heavy than 2000's "Holy Man", it features almost the same line-up - Akira Kajiyama on guitars, bassist Eric Czar, Paul Morris handling the keyboards and drummer Kenny Kramme. And the songs are:
Bloodsucker, Eye For An Eye, Deliver Me, Heart Of The Night, Slam, Dark Days, Possession, Show Yourself, Cover Up (bonus track), Hard Time, Evil, Always Tomorrow.
GOOD MOON RISING
John Fogerty is happy with two newcomers-to-be in his life. The first is a new studio album, first since 1997's "Blue Moon Swamp", that John is currently busy writing, so there's no release date as of yet. The second is more personal issue, being the Fogerty's seventh child to be born in October. Artist's wife and children already know whether boy or girl the baby is, but John himself prefers to be surprised on delivery.
GOD BLESS THE DAMNED
Old punk farts THE DAMNED are back! Quarter of century since their debut, the band returns with a new album, "Grave Disorder", slated for release on August 20th. Beside Dave Vanian and, of course, Captain Sensible, the ranks include bass player Patricia Morrison, Vanian's wife (ex-GUN CLUB and SISTERS OF MERCY), keyboardist Monty Oxy Moron and Pinch, the drummer boy. To launch the album, THE DAMNED plan a one-off show at London day before the release.
NO LORD AT THE BOARD
For the first time ever in their 33-years history DEEP PURPLE go on-stage without the band's founding member, organist Jon Lord, who undergoes a knee surgery and, thus, isn't able to play on the first eight concerts of the European tour starting today in Denmark.
Still, no need to worry about the quality of performance, as Jon's replacement is none other than good old Don Airey, who a couple of weeks ago parted company with THE COMPANY OF SNAKES and previously served for RAINBOW and COLOSSEUM II among others. Lord is to regain his position in Bonn on August 19th.
With these touring obligations, it's arguable whether Jon will be able to attend a Tony Ashton tribute concert, that's to take place at the Buxton Opera House on November 4th. Expected are quite a many guests with Miller Anderson and Bernie Marsden among them.
Meanwhile, there's the news on the second 68/75 DEEP PURPLE bootleg release. It will be the recording from the show at Copenhagen's KB Hallen, March 1st, 1972. There's a video of the show in existance, which has been used as a bootlegs source, but the new release comes directly from the original master and boasts a huge improvement.
GIANT ELECTRIC PEA - WHAT'S UP
IQ's keyboard player Martin Orford, who's in charge of GEP Records, informs about the label's upcoming releases.
The most awaited is, no doubt, "Tuscany" from re-united RENAISSANCE, currently available only as a Japan import. As for IQ fans, they will be glad to hear that after a CD and video versions "Subterranea: The Concert" is making it to DVD. And then, there's an untitled as of yet album by THE LENS, a band that pre-dated IQ with Martin and Mike Holmes being the main writers. Orford says: "The music was mainly instrumental, and some of it was rather more spacey and ambient than IQ. Although there was a lot of good material, it was never properly recorded, so 25 years later, we are recording it now! Mike and myself will be playing most of the instruments, with Paul Cook on drums".
All projects will see the light of day before the end of the year.
NO TIME TO DIE
George Harrison proves his all-too-worried-about health with an array of collaborations. Dark Horse plays guitar on the forthcoming single by TRAFFIC's Jim Capaldi, entitled "Anna Julia" and penned in for release August 13th. The line-up for the record includes Ian Paice of DEEP PURPLE and Paul Weller on backing vocals. Others guesting on the album "Living On The Outside" to be out on October 8th, are Steve Winwood and Gary Moore.
WAKEMAN RULES THE GAME
Rick Wakeman released through his site a statement regarding his muted collaboration with fellow keyboards wiz Keith Emerson, saying the two have been discussing over the last couple of years about how best to go about the joint venture. Masters are "in full agreement of how the recording should sound and how it should be best done", but they "will not be cajoled into making a "cheap" production job to satisfy record labels who are just looking to make a quick "buck": "We are prepared to wait, but we are both convinced that this project will come to fruition and the result be the musical one that everybody hopes it will be".
Still, fans can indulge with Wakey's latest product, live album "Out Of The Blue" available through the site. The recording made on April 21st at the Teatro Coliseo in Buenos Aires, Argentina, features the new ENGLISH ROCK ENSEMBLE, which is singer Damian Wilson, Adam Wakeman on keyboards and backing vocals, Ant Glynne playing guitars and also handling backing vocals plus Rick's old cohorts, bassist Lee Pomeroy and drummer Tony Fernandez. The tracklist is a selection of material both old and new and looks like this:
1. Journey To The Centre Of The Earth
2. Buried Alive
3. Jane Seymour
4. No Earthly Connection/The Prisoner
5. Catherine Parr
6. The Visit
7. Return of the Phantom
8. Starship Trooper
9. Wurm
OZZY GETS BOTH THROUGH AND DOWN
October 16th is the release date for "Down To Earth", the new album from Ozzy Osbourne. The first single culled out of it will be "Gets Me Through", which is to go to radio stations on September 4th.
DRUMMER GOES SOLO
Nigel Glockler, a top-notch drummer, whose playing made many albums so special - among them those by GTR, SAXON, Steve Howe and Bernie Torme - is to release his solo debut, "Mad Men And English Dogs". Instrumental album delivers a blend of heavy rock with contemporary progressive overtones and features the SAXON guitarist Doug Scarratt.
1. Swing That Tail
2. Pomporwot
3. Funky Shogun
4. Cheers Murray!
5. Dreadnought
6. One Hump Or Two
7. I.C.F.
8. Hot Sausage
9. Mirrors
10. Snow-capped
11. In Memory of.....
Due for September release, the album will be available exclusively from the official Nigel Glockler website.
MORE CLASSICS SURFACE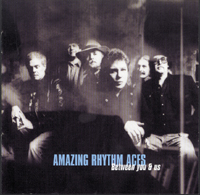 There are more classic concert recordings to be released through N-M-C Music. These are the following items.
AMAZING RHYTHM ACES - "Between You And Us". The album recorded in Denver on March 30th 1979 on the "Burning The Ballroom Down Tour".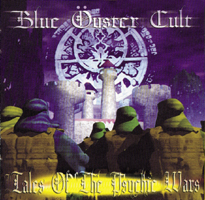 BLUE OYSTER CULT - "Tales From The Psychic Wars". This one features two live shows: one recorded in New York in 1981 on the "Fire of Unknown Origin" tour and the second in Pasadena in 1983 on a tour that pre-empted the release of "The Revolution By Night". As for the tracks...
Disc 1
1. Dr Music
2. Burnin' For You
3. Fire Of Unknown Origin
4. Joan Crawford
5. Veteran Of The Psychic Wars
6. Hot Rails To Hell
7. Me 262
8. Don't Fear The Reaper
9. Godzilla
10. Born To Be Wild
11. 5 Guitars
12. Roadhouse Blues

Disc 2
1. Stairways To The Stars
2. Harvester Of Eyes
3. Workshop Of The Telescopes
4. Before The Kiss
5. Born To Rock
6. Hot Rails To Hell
7. Seven Screaming Dizbusters
8. Cities On Flame With Rock'n'Roll
9. Burnin' For You
10. Joan Crawford
11. Born To Be Wild
12. Don't Fear The Reaper
13.Roadhouse Blues
JACK BRUCE -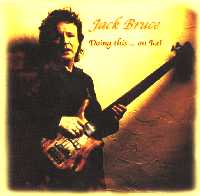 "Doin' This... On Ice".
Legendary bassist with his heavy friends - E-STREET BAND's David Sancious on keyboards, Clem Clempson of COLOSSEUM on guitars and legendary drummer Billy Cobham - captured live in the States in 1980. The show featuring "Bird Alone" - the tribute to Charlie Parker - in its full 17 minute glory consisted of these tracks: White Room, Hit And Run, Clem's Blues, Born Under A Bad Sign, Livin' Without Ja, Dancing On Air, Theme From An Imaginary Western, Face Lift 318, Escape To The Royal Wood, Morning Story, Traintime, Politician, Sunshine of Your Love and Bird Alone.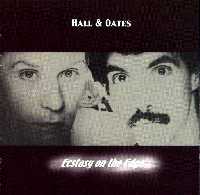 HALL & OATES - "Ecstasy On The Edge". Show, recorded live at the end of 1979 in Denver, features songs duo's two albums of the time, "X Static" and "Along The Red Ledge" and contains the hits "Wait For Me", "Sara Smile", "Rich Girl" and "She's Gone".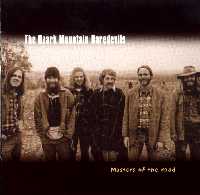 OZARK MOUNTAIN DAREDEVILS - "Masters Of The Road". The concert recorded in Denver for US Radio in 1976 to promote the band's third album "Men From Earth", includes the country-rockers' hit "Country Girl".