News
July 31, 2001
FRETLESS SECRETS
While there's still a talk of a BLUE MURDER reunion, the band members seem to have no time for it. Tony Franklin, in particular, not only started working on his second solo album, a successor to last year's "Brave New Tomorrow", but also got immensed in a "top secret", as he puts it, project. He fulfils the musical director duties booking the studios and the musicians, doing the arrangements and producing and, sure, playing. The maze should unwind by the end of the year.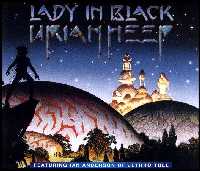 STILL 'UMBLE
URIAH HEEP keep on the right track and return to putting out singles. Now, after "Come Away Melinda", which even received the MTV rotation, they present their biggest favourite ever, namely "Lady In Black", taken off the "Acoustically Driven" album. The single contains the title track freshly remixed by Pip Williams as well as "Cross That Line" and "Circus" featuring JETHRO TULL's Ian Anderson on flute, plus a special new video track of "Lady In Black". Now the single is available strictly through the HEEP's online store and will hit the shops on September 10th.
Pip Williams is producer of "Sonic Origami", "Future Echoes Of The Past" and "Acoustically Driven" and currently he's finishing the "Remasters" project, featuring performances of material from the HEEP back catalogue performed by this line-up. It will result in a double album, that's to be released in October.
HEAR ME, SEE ME? GET AN AWARD!
Pete Townshend is one of those musicians, who firmly stand behind the websites of their own and put a lot of effort in their web presence. Pete's work now is to be honoured by the Internet Pioneer Award presented by Yahoo! at the fourth annual Yahoo! Internet Life Music Awards, to be held in New York on September 20th.
In 2000 Townshend's site had more than five million hits. The award goes to the music industry personae who change the way the world experiences music.
SCRAPPING THE BARREL FOR NUMBER TWO'S
THE BEATLES seem to have a desire to cash on the success of their "1" compilation, which got to the top of the charts in 34 countries, and think of another greatest hits album, according to Ringo. When interviewd by US television, Mr. Starr revealed that there's a couple of projects in the works to begin taking shape in October.
PROTESTS AND ARRESTS
Bonnie Raitt, who recently performed for the prison inmates, and John Densmore, who used to be THE DOORS drummer were among those arrested on July 25th after a public protest in Itasca, Illioins. Musicians took part in the Rainforest Action Network action to demonstrate against the forest products company Boise Cascade Corporation, which destroys ancient rainforests and tries to limit the free speech rights of its opponents.
July 25, 2001
VOX FOR THE LIPS
As it was reported before, Mick Jagger is deep in the work on his fourth solo album that will feature some heavy friends, such as Pete Townshend, Rob Thomas of Santana's "Smooth" fame and Lenny Kravitz. Still no news of The Lips duetting with Britney Spears, but there's another star, who added his voice to Jagger's a couple of days ago, That's none other than U2's Bono.
The album, with no title yet, is expected to be out by the end of 2001. That means, "Bridges To Babylon" successor will be delayed on to 2003.
A GOOD CAUSE OF CELEBRATION
UB40 have reached the drinking age of 21! To celebrate the achievment, the band arrange a very special concert in their native Birmingham's NEC on September 13th. All the profits from the event are to be donated to AIDS Research - to projects operated by the UNDP in Bostwana, the country with the highest rate of HIV cases in the world, and to local Midlands AIDS charity.
One-off show will see an array of famous guests including footballer Ronaldo, Chrissie Hynde, Sly & Robbie, John Holt and many others.
ROCKERS PLAY ON EBAY
There are many things going on currently in the largest cyberauction eBay, yet AOR beasts MELODICA came up with a very clever idea of taking the bids for a private concert. It's here and looks as being suspended now with a starting bid of 1 million dollars.
Who's next? Macca? That will feed the auction well!
MALAYSIA DON'T ROCK
MEGADETH appeared to be banned from performing in Malaysia. The region seems not be kind to rock'n'roll - in Sixties, THE BEATLES had problems with the Philippines, DEEP PURPLE had a narrow escape from Indonesia in Seventies, now there's a new century but problems linger on.
Dave Mustaine's combo were to play at the Kuala Lumpur's Warp Club on August 2nd, but the government cancelled the concert, saying that the band's imagery, specifically their skeleton mascot Vic Rattlehead, is unsuitable for the youth of Malaysia. The authorities refused to grant work permits to the band and crew. In the case of rebellion and performing, MEGADETH would be arrested and their own personal safety could not be guaranteed. Moreover, the band's records are being confiscated now off the shops, and Sanctuary Records has been prohibited from shipping copies of the last album, "The World Needs A Hero", into Malaysia.
July 17, 2001
NEW MILLENIUM ON THE WAY
MILLENIUM are to start writing the new album, a follow-up to 2000's "Hourglass", to have it finished by the end of the year. Meanwhile, their covers album, that was promised a long ago and had RAINBOW's "I Surrender" debuted on the "Union 3" compilation, is almost complete. It features the following tracks:
Neon Knignts (BLACK SABBATH)
Love To Love (UFO)
Shout It Out Loud (KISS)
Love Ain't No Stranger (WHITESNAKE)
Love Is Like Oxygen (SWEET)
On And On (MSG)
S.A.T.O. (Ozzy Osbourne)
I Surrender (RAINBOW)
Perfect Strangers (DEEP PURPLE)
Keyboards duties on the still untitled album will be fulfilled by Don Airey, who played also on "Hourglass".
NO TIME TO LOSE FOR HUGHES
Glenn Hughes is going to join the VOICES OF CLASSIC ROCK ranks for three gigs in Canada next week, to sing side by side with Pat Travers, Bobby Kimball, Joe Lynn Turner, Mike Reno, John Cafferty and Spencer Davis. Moreover, on August 5th Glenn will come up on stage of the Westbury Music Festival together with MOUNTAIN to deliver a Leslie West song and a DEEP PURPLE one. The show is to be recorded for DVD and a live CD release.
Currently Hughes is busy working on the HUGHES-TURNER PROJECT songs that will be recorded this September in LA for the next year release. As for Glenn's forthcoming "Building The Machine" album, the release date is now shifted to September 24th.
BOWIE KIDDING
David Bowie launches the radio station for kids on his web site by the end of the summer. "Kick Out the Jammies" station will air a collection of music for children.
Bowie said, the station was inspired by tapes he made for his 1-year old daughter Alexandria. The playlist is a selection made by Dave himself and the members of his online community, BowieNet. The station broadcast will be available for everyone, unlike two existing channels of "BowieRadio", one for Bowie hits and rarities and the other for his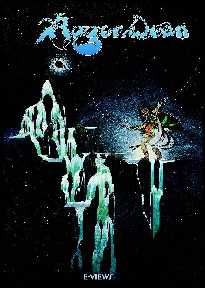 favorite songs by others, that are for community members only.
MAGAZINE FOR ROGER DEAN
Roger Dean's is a household name for every classic progressive rock aficionado. Now there's a new web site for the legendary artist, that offers many of his work for sale. Among them are:
The 2001 edition fine art prints of "Tales From Topographic Oceans", "The Magician's Birthday", "The Yes Logo"; original drawings of "Greenslade", "Bedside Manners", "Demons And Wizards", "Awakening", "Octopus"; original paintings of "Acoustically Driven", "Sailing The Sea Of Light" and "Yesshows".
Finally, there's an e-zine for Roger Dean, titled "E-Views". All the suscribers of "E-Views" will be recieving also the quaterly editions of the glossy mag in the style of "The Official URIAH HEEP Journal".
July 9, 2001
THANK TO HANK
An array of stars, including Bob Dylan, join forces to pay homage to the great Hank Williams on the tribute album, that will be out on September 25th accompanied by a photograph book "Hank Williams: Snapshots From The Lost Highway". Williams, who died in 1953 of heart attack, aged 29, was the most successful artist in country music history with eleven country hits topping the charts.
The artists and tracks are:
Beck - "Your Cheatin' Heart"
Hank Williams III - "I'm A Long Gone Daddy"
Emmylou Harris - "Alone and Forsaken"
Bob Dylan - "I Can't Get You Off Of My Mind"
Lucinda Williams - "Cold, Cold Heart"
Sheryl Crow - "Long Gone Lonesome Blues"
Keb' Mo' - "I'm So Lonesome I Could Cry"
Keith Richards - "You Win Again"
Mark Knopfler and Emmylou Harris - "Lost On The River"
Tom Petty - "You're Gonna Change (Or I'm Gonna Leave)"
Johnny Cash - "I Dreamed About Mama Last Night"
Ryan Adams - "Lovesick Blues".
NO SABBATH NOW
BLACK SABBATH, who, as reported earlier, were going to release a new album around Christmas, their first in classic line up since 1978, decided now to have the project suspended until the beginning of 2002. The reason is Ozzy's determination to finish his solo album.
ANOTHER GUEST FOR THE MULE
It's announced that one of the bassists fulfilling the late Alan Woody duties for GOV'T MULE album, "In The Deep End", to be released in Semptember will be none other than legendary Jack Bruce. Jack is going to play and sing on the song "Fool's Moon".
Among other four-string masters are Roger Glover, Chris Squier, Les Claypool, Flea, Chris Wood, Tony Levin, John Entwistle, Billy Cox and John Paul Jones.
CLASSIC CONCERTS TO BE OUT
N-M-C Music set for upcomimg release three classic live recordings from established rock performers.
The first is Mick Ronson memorial show featuring many stars of high profile, including original SPIDERS FROM MARS members (no Bowie though). Package includes Mick Rock and Ian Dickson photos and in-depth sleeve notes by "Bowie Chronicles" author Kevin Cann.
Here's the track listing:

Disc 1:
THE RATS - It Ain't Easy
Dana Gillespie -
A Lot Of What You've Got
Glen Matlock & THE MAVERICKS -
Burning Sound
Gary Brooker -
A Whiter Shade Of Pale
WILLY AND THE POOR BOYS -
Mystery Train
Mick Jones & BIG AUDIO -
Medicine Show
Steve Harley -
The Last Time I Saw You
Steve Harley -
Come Up And See Me (Make Me Smile)

Disc 2:
Roger Taylor - A Kind Of Magic
THE SPIDERS FROM MARS
- Width Of A Circle (DEF LEPPARD with guests)
- Ziggy Stardust
- Angel No. 9
- Don't Look Down
- Moonage Daydream
- White Light, White Heat
- Suffragette City
Ian Hunter - Once Bitten Twice Shy/
Resurrection Mary
Roger Daltrey - Baba O'Riley/
Summertime Blues
Ian Hunter - Michael Picasso
All Together - All The Young Dudes
And there's a limited edition disc 3 featuring video bonus.
The second concert is by Dr Hook &amp THE MEDICINE SHOW recorded January 13th 1976 in Denver, Colorado, and featuring the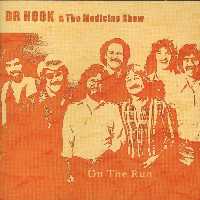 original line-up.
The songs played that evening were:
The Yodel Song; Queen Of The Silver Dollar; Everybody's Making It Big But Me; I Ain't Got No Home; Acapulco Goldie; Only Sixteen; 50's Medley: Earth Angel-For Your Love-Daddy's Coming Home-Oh Donna-What's Your Name; Rollin' In My Sweet Baby's Arms; Carry Me, Carrie; Rolling Stone; Happy Trails.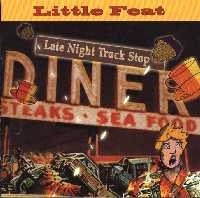 And now, hot on the heels of the Rhino's "Hotcakes And Outtakes" comes the 2-CD set capturing the second line-up of LITTLE FEAT, recorded at Ebbetsfield, Colorado on July 19th 1973, and featuring sleevenotes by the legendary radio presenter Bob Harris.
The set looks like this:
Disc 1:
Apolitical Blues; Two Trains; Got No Shadow Part 1; The Fan; Texas Rose Cafe; Snakes On Everything; Cat Fever; Fat Man In Bathtub; Walkin' All Night; Sailin' Shoes
Disc 2:
Dixie Chicken; Hamburger Midnight; Got No Shadow Part 2; On Your Way Down; Willin'; Cold, Cold, Cold
YNGWIE TURNING COMMIE
Yngwie Malmsteen's management received a call from members of the Chinese government with invitation for the guitarist to play in China.
When Malmsteen performed in Hong Kong recently, the Chinese government members were in the audience and were impressed up to offering Yngwie a gig, which makes him one of the few Western artists playing out there. Now, the guitarist is getting ready to stage there his usual rock show as well as his Concerto - with the Chinese National Orchestra.
ONE WAY OR ANOTHER?
For the first time since 1976, when URIAH HEEP released their "High And Mighty" album, former band members Ken Hensley and John Wetton reunite.
A couple of days ago Ken informed that his upcoming "Running Blind" CD will be expanded to include four brand new tracks recorded with Hensley's new band. Now, four turn into five and will see Wetton coming into the frame. Ex-colleagues met in England, where Ken is laying the finishing touches for the record, and it just happened that John was in the studio too.
All that will lead to another delay with the album release, but the situation feels forgiveable and worth the wait. Meanwhile, there will be MPeg samplers regularly posted on the Hensley's official site.
THREE KINDS OF MAGICK
Oliver Wakeman now has his "3 Ages Of Magick" album for release. Those, who played on the record, are: Oliver Wakeman - keyboards; Steve Howe - guitars; Dave Wagstaffe - drums; Tim Buchanan - bass; Tony Dixon - pipes and Jo Greenland -violin. And here are the tracks
1. Ages Of Magick
2. Mind Over Matter
3. The Forgotten King
4. The Storyteller
5. The Whales Last Dance
6. Time Between Times
7. Flight Of The Condor
8. Lutey And The Mermaid
9. Standing Stones
10. The Enchanter
11. The Healer
12. Through The Eyes Of A Child
13. Hy Breasail
July 5, 2001
COUNTRY LEGEND DIES
On June 30th country music lost the most influential guitar player in the field, Chet Atkins. Chet, whom many remember for adorning with his licks such classics as Elvis' "Heartbreak Hotel" and Hank Williams' "You're Cheatin'", as well as a couple of albums recorded with Mark Knopfler, surrendered to cancer at the age of 77.
Under his own belt, Atkins had almost 80 albums plus a zillion of sessions originating from guitarist's exclusive contract with the RCA Victor. During his long-time service, Chet won 14 Grammy awards, "Jam Man", best country instrumental performance in 1997, being the latest.
"TUSCANY" HITS EUROPE
Annie Haslam informs that RENAISSANCE eventually bring their latest album, "Tuscany" to European market. At the moment the album from re-united British team is out only in Japan. Now, the band signed with IQ's Martin Orford-lead Giant Electric Pea label for the album's September release.
THEY FLY LIKE LUCY IN THE SKY
There are many places in Liverpool named after THE BEATLES, but next Spring John Lennon's name will be given to the town's airport, when it opens the new terminal. John's widow, Yoko Ono approved the decision and gave to the Liverpool airport a permission to use one of Lennon's self-portrait drawings as an airport's new logo.
GLOV'S TRIBUTE TO GOV'S
DEEP PURPLE's Roger Glover, currently working on his solo CD, will contribute to an album dedicated to the GOV'S MULE late bass player Allen Woody. The song Rog will be recording is DP's "Maybe I'm a Leo". The album is to be released this September.
HOPE, WE'LL LIKE IT
Brian Johnson, the mouthdriver with AC/DC, will be reforming GEORDIE, fantastic band he fronted back in Seventies and scored with them an oustanding version of "House Of A Rising Sun". No talks of recording as of yet, but of October's pub and club tour around the Tyneside.
JAGGER'S SPIRIT WANDERING AGAIN
Mick Jagger is deep in work on his fourth solo album, a long-awaited successor to 1993's brilliant "Wandering Spirit", that will see the light of day this Autumn. Rumours abound of Mick's enchant with Britney Spears and possible collaboration with her and Missy Elliott. Also Jagger got in touch with Marti Frederiksen, who produced and co-wrote AEROSMITH's "Just Push Play", plus Lenny Kravitz, Rob Thomas, the singer for Santana's "Smooth", and old buddy Pete Townshend.
NEW INSPIRATION FOR HENSLEY
Ken Hensley is back to England at the moment and recording vocals for his upcoming "Running Blind" album, scheduled for worldwide release in January 2002 (advance colector's pressing will be mailed out this fall), but the news is that, obviously inspired by his new band, Ken will record four new songs. Given the fact that Hensley's group new guitarist is Dave Kilminster, things look brighter now than ever before.
MACHINE BUILDER
SPV announced the tracklisting for forthcoming album from Glenn Hughes. It is titled "Building The Machine" and will be out in Europe on August 20th. The songs are:
1. Can't Stop The Flood
2. Inside
3. Out On Me
4. I Just Want To Celebrate
5. Don't Let It Slip Away
6. Feels Like Home
7. Highball Shooter
(obviously, a PURPLE song)
8. When You Fall
9. I Will Follow You
10. Beyond The Numb
11. Big Sky