News
May 30, 2001
PURPLE BASS SOLO
With all the PURPLE hectic activity, Roger Glover is working little by little on his new solo album, first since 1984's "The Mask" The music is likely to follow the soul route again, as Rog works with Rufus Thomas's daughter among others. The album will see the light of day no earlier than next year.
GENE'S TRIBUTE TO BUDDHA
Gene Simmons continues his cinema career by working on a film dedicated to the showbiz tycoon Neil Bogart, the creator of Buddha Records, who played a prominent role in KISS' arise to fame and disco movement conquest.
Gene The Tongue recently passed a first draft of the script to Paramount Pictures and is eager to give the lead role either to Mike "Austin Powers" Myers or Kevin Spacey.
WINGS ARE BOOKED
Paul McCartney's "Wingspan" is following the recent TV documentary and double album with a book - the route paved by THE BEATLES' "Anthology" project. The biography should be out this Autumn, right at the time of Macca's tentative tour, and will feature text by Paul himself, accompanied by Linda McCartney's never-before-published backstage photos of the band.
PETE TOWNSHEND, NOVELLO LAUREAT
Pete Townshend was honored with the Britain's most prestigious music award, the Ivor Novello, on May 24th in London. Townshend received the Lifetime Achievement Award, other awards were given to Stevie Wonder, THE CLASH (outstanding contribution to british music) and IRON MAIDEN (international achievement). Young debutant, David Gray also received an award honoring his writing for hit "Babylon".
WHICH WAY THE "WIND" BLOWS
Purple Records are set to re-release the studio version of Eddie Hardin's "Wind In The Willows" album. Guests involved in the project include Zak Starkey, who co-wrote with Eddie a couple of tracks, John Entwistle, Steve Hackett, Donovan, the great late Tony Ashton, Annie Haslam, Maggie Bell and many more. The edition is expanded with several unissued bonus tracks from the sessions.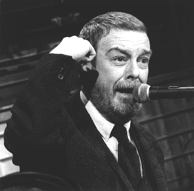 May 29, 2001
FIRST OF THE BIG BANDS - R.I.P.
Tony Ashton the gravel-voiced and extremely charming bar piano player, whom many know for his parts in ASHTON, GARDNER & DYKE, PACE, ASHTON & LORD, Roger Glover's "Butterfly Ball" and other projects, passed away on May 28, aged 55. Tony was diagnosed with cancer and struggled as hard as he could with support from his heavy friends. He'll be sadly missed and nobody, for sure, will feel "together again" without him.
Rest in peace, dear friend.
HENSLEY GETS TOGETHER
As it was reported earlier, THE HENSLEY-LAWTON BAND stopped their glorious existance. All the tour obligations are to be fulfilled now either by John Lawton's band, or Ken Hensley's.
At the moment, Ken returned to the USA to continue working on his forthcoming "Running Blind" CD, which has to be out in July, and formed KEN HENSLEY BAND. The band's first gig is to be at Liscombe Park, prior to the appearance at the Sweden Rock Festival on June 8th.
The band includes guitarist David Kilminster, formerly of John Wetton's touring band and QANGO, bass man Andy Pyle, who worked for 10 years with Gary Moore, recently was in WISHBONE ASH and toured USA with URIAH HEEP in 1972-73, and, on the drums, Dave Wagstaffe of LANDMARQ.
May 22, 2001
SIR PAUL IS GONNA TOUR
Paul McCartney announced he would embark on tour after the album, that Macca currently is busy recording, will be out. Tentative release date is penned in for September.
Paul's spokesman Geoff Baker said, McCartney may do a series of unannounced, impromptu shows, like it was during WINGS' first road trip of 1972. Nevertheless, the rumours of the band's re-union are not to fulfil, as Linda McCartney, who together with Danny Laine was one of the WINGS' stalwarts, is no longer with us.
FIRES AT BLACKMORE'S MIDNIGHT
BLACKMORE'S NIGHT finished recording their third album, titled "Fires At Midnight" and it will be released on June 20th in Japan, July 2nd - in Europe and on July 10th in North America.
The album consists of 16 or - in Japan - 17 tracks plus a hidden one, "a very sensitive song with a special meaning". Among the Renaissance-styled pieces "Fires At Midnight" will include Bob Dylan's "Times They Are A-Changin'", which will be out as a single in Europe on June 12th.
May 21, 2001
POINT OF NO RETURN?
Ken Hensley announced that the HENSLEY-LAWTON BAND is no more and his co-work with John Lawton ended - exactly three weeks later they're only live CD "The Return" is out.
Still no explanations, but Hensley has already formed a new, untitled at the moment, ensemble that he's to appear with at the Sweden Rock Festival on June 8th.
THE DRIVE IS ON
Meanwhile, in URIAH HEEP camp everything looks bright and, while the band embarks on the USA leg of their tour, another live artefact is out, entitled "Electrically Driven", thus, following the "Acoustically Driven" set released earlier in the year. The artwork is again submitted by Roger Dean. The two CD album presents the recording made on March 23rd, in London Astoria.
Those, who subscribed (the offer lasts on to May 31st) to the "Sailing The Sea Of Light" CD/DVD/book set, will receive the same two CDs later on, others can do purchase now at the Official Heep Store. And the tracklisting is:
Return to Fantasy
Universal Wheels
Bird of Prey
Stealin'
Between Two Worlds
I Hear Voices

Come Away Melinda
Circus (with Ian Anderson)
Blind Eye (with Ian Anderson)
Sunrise
Gypsy
July Morning
Easy Livin'
DUE "RETURN"
Now it's finally confirmed: the first "professional" tribute to URIAH HEEP called - you could guess! - "A Return To Fantasy" will be released on August 27th on Century Media Records.
The performers come from metal area and they are:
ANGEL DUST - "Easy Livin'"
LIEGE LORD - "Too Scared To Run"
Tad Morose - "Rainbow Demon"
Axel Rudi Pell - "July Morning"
NARNIA - "Sunrise"
FREEBASE - "Suicidal Man"
SACRED STEEL - "Return To Fantasy"

BLIND GUARDIAN - "The Wizard"
GAMMA RAY - "Look At Yourself"
NIGHTINGALE - "Stealin'"
Lana Lane - "Weep In Silence"
ONWARD - "Bird Of Prey"
EASY LIVIN' - "Circle Of Hands"
Strangely, no "Gypsy" at all. The liner notes, though, are written by Christof Mallet from German HEEP fanclub "Stay On Top".
THOSE CATS CAN REALLY SWING
DEEP PURPLE make their strut more and more adventurous. They, reportedly, accepted an invitation to perform in Modena, Italy on May 29th, as part of a "Pavarotti & Friends" show for the Afghanistan people benefit. Together with the most poular tenor in the world, Ian Gillan will sing Puccini's "Nessun Dorma".
More on the regular ground, PURPLE, who can boast of biggest live catalogue for a band, now set to release another DVD and video under the title "New, Live & Rare", spanning from 1984 to 2000. It will include:
Perfect Stranger (Nov. 1984)
Under The Gun (Nov. 1984)
Black Night (Sydney Dec. 1984)
Knocking At Your Back Door (Dec. 1984)
Nobody's Home (USA May 1985)
Gypsy's Kiss (France June 1985)
Space Truckin' (USA July 1985)
Bad Attitude (Jan. 1987)
Call Of The Wild (Jan. 1987)
Hush (1988)

King Of Dreams (1990)
Love Conquers All (1990)
Fire, Ice And Dynamite (1991)
Anya (Germany 1993)
Woman From Tokyo (Seoul Mar. 1995)
Purpendicular Waltz (India Apr. 1995)
Sometimes I Feel Like Screaming (1996)
Speed King (Moscow 1996)
Fireball (Sao Paolo 1997)
Bloodsucker (Jan. 1998)

Sometimes I Feel Like Screaming (Live Jan. 1998)
No One Came (Live Feb. 1998)
When A Blind Man Cries (Live Feb. 1998)
Finger To The Bone (Live Nov. 1998)
Lazy (Live Nov. 1998)
Smoke On The Water (Live Apr. 1999)
Ted The Mechanic (Melbourne Park Apr. 1999)
69
Fools



And here's another DVD release in the pipeline - the show for it will be recorded on June 5th at Sunrise Musical Theatre, Miami.
KILLER QUEEN
Towards the end of year the QUEEN box set will be out, and some hints of the material to be included leaked through during the official fanclub convention.
"Nevermore" - from BBC session of April 1974, alt. version with Mercury's vocals, that go together with
"White Queen (As It Began)" - alt. version, with Freddie on vocal
"Too Much Love Will Kill You" - Mountain Studios November 1988, Mercury's vocals, piano/synth strings - extended guitar solo more guitar at end
"Kashoggi's Ship/Party" - Mountain Studios November 1988 - 4 different vocals in the mix from different versions available
"Ride The Wild Wind Instrumental" - Taylor's guide vocal
"Headlong" - 1990 alt. version, guide vocal from May
"Invisible Man" - Taylor's guide vocal
"Kashoggi's Ship/Party" - Olympic Studios, Mercury's guide vocal
"Man Made Paradise" - 50-second version
"Face It Alone" - Miracle sessions, 10-minutes unfinished song with Freddie singing
"Breakthru" - alt. version, 1988
"Feel Like" - rough early demo with Mercury's vocals, which became "Under Pressure", Bowie on piano.
Very teasing - should be a must.
May 20, 2001
DEVIL MOCKS THEIR EVERY STEP
Contrary to everything said earlier on, Jimmy Page and Robert Plant are going to re-unite - for one event at least.
The duo will appear at the Montreux Jazz Festival on July 7th to take part in the "Good Rockin' Tonight: A Tribute to Sun Records Exploring the Roots of Rock N' Roll" festival. The reason is that Robert and Jimmy have recorded the song "My Bucket's Got A Hole In It" to the tribute compilation. The ZEP stalwarts will be sharing the bill with B.B. King, Neil Young and recent Page's collaborators THE BLACK CROWES.
RONDINELLI ROUNDS CHANGES
Bobby Rondinelli, former drummer with RAINBOW, BLACK SABBATH, BLUE OYSTER CULT and many more, has changed the vocalist for his upcoming project. Instead of Glenn Hughes the singer for RONDINELLI will be Bobby's former colleague Tony Martin.
May 16, 2001
THEME FOR IMAGINARY "AIR"
July 9th is the release date of the newest album from Jack Bruce. The album, titled "Shadows In The Air" was recorded in London in November-December 2000 and includes guest appearances from former Bruce colleagues Eric Clapton and Gary Moore, as well as Dr. John, Changuito Luis Quintana and Vernon Reid.
Some songs are new versions of maestro classics, and the whole tracklist looks like this:
1. Out Into the Fields
2. 52nd Street
3. Heart Quake
4. Boston Ball Game 1967
5. This Anger's A Liar
6. Sunshine of Your Love
7. Directions Home
8. Milonga

9. Dancing On Air
10. Windowless Rooms
11. Dark Heart
12. Mr Flesh
13. He The Richmond
14. White Room
15. Surge
AEROSMITH AND QUEEN - HOMAGE PAID AGAIN
It seems AEROSMITH didn't have to push play - there's a fourth tribute albums in three years coming out in the wake of "Not The Same Old Song And Dance", "Janie's Got A Gun" and "Aerosmithsonian" to present a star line-up. The new one called "Sweet Emotion" is out June 19th on Heavy Hip Mama Records. Here's the songtrack and performers:
"Cryin'" - Otis Clay
"Pink" - Gerald McClendon
"Walk This Way" - Pinetop Perkins & Rusty Zinn with Ronnie Baker Brooks
"Last Child" - Cathy Richardson & Wayne Baker Brooks
"Big Ten Inch Record" - Marshall Crenshaw & SUGAR BLUE
"One Way Street"- Lou Ann Barton
"Back in the Saddle" - Lou Gramm & SUGAR BLUE
"Dream On" - Kim McFarland
"Draw the Line" - Tad Robinson
"Rag Doll" - Joe Louis Walker
"Sweet Emotion" - Donald Kinsey
"Dude (Looks Like a Lady)" - Crystal Taliefero & Joanna Connor
"Train Kept A Rollin'" - David "Honeyboy" Edwards
The most attractive here looks only Lou Gramm, the voice of FOREIGNER, so the champion of 'SMITH homage remains "Not The Same Old Song And Dance"
Not the same with a new QUEEN tribute CD, "Stone Cold Queen", which homes many high class names that deserve to be mentioned all - it's worthy. Here are they, the songs and the players: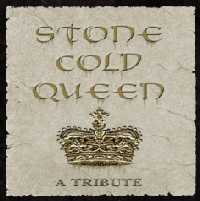 "Stone Cold Crazy" - Robin Zander, Steve Stevens, Billy Sheehan, Matt Sorum)
"Play The Game" - Marty Friedman, Chuck Wright, Gregg Bissonette, Paul Taylor
"Fat Bottomed Girls" - Joe Lynn Turner, Reb Beach, Tony Franklin, Eric Singer)
"Somebody To Love" - Geoff Tate, Doug Aldrich, Carmine Rojas, Aynsley Dunbar, Paul Taylor
"Crazy Little Thing Called Love" - Gunnar and Mathew Nelson, Albert Lee, Michael Porcaro, Pat Torpey
"Fight From The Inside" - Jack Blades, Jake E. Lee, Tony Levin, Tony Thompson
"You're My Best Friend" - Jason Scheff, Richie Kotzen, Marco Mendoza, Vinny Appice, Paul Taylor
"I'm In Love With My Car" - Kip Winger, Steve Lukather, Phil Soussan, Frankie Banali
"Killer Queen" - Glenn Hughes, Pat Thrall, Stu Hamm, Carmine Appice, Paul Taylor
"Spread Your Wings" - Tommy Shaw, Dweezil Zappa, Tim Bogert, Steve Ferrone, Derek Sherinian
"We Will Rock You" - Jack Russell, Bruce and Bob Kulick, Jeff Pilson, Mikkey Dee.
This one should be a great companion to the "Dragon Attack of some years ago.
May 9, 2001
WORLD OF PLANT
Robert Plant and his band STRANGE SENSATIONS are the most unlikely musicians to grace WOMAD USA, the annual world music festival supervised by Peter Gabriel. The event is to take place on July 27-29 in Marymoor Park of Redmond, Washington.
OK, previously Plant, together with Page, worked with Egyptian players and others, tripped to Marrakesh - but Percy's not the only sensation: for the first time since 1994 Gabriel himself will join the ranks of WOMAD USA performers as a guest vocalist for AFRO CELT SOUND SYSTEM. Both Peter and Robert are to appear on the ACSS's forthcoming album "Volume 3: Further In Time".
MORE AND MORE FROM AOR
Frontiers Records and Now And Then Productions inform of more upcoming releases.
The first is "Back To Eden" from the former STRANGEWAYS and, currently, THE SIGN singer Terry Brock, whose backing vocals are familiar to the listeners of KANSAS, Michael Bolton, AVIATOR, VALENTINE and many others. The album features some heavy guests: Joe Lynn Turner, who also co-wrote "Forever Now", SURVIVOR's Jim Peterik, THE SIGN colleagues Billy Greer and Mark Mangold and former DIO member Teddy Cook.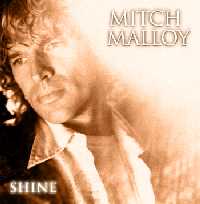 The second album is another solo album from another singer, Mitch Malloy, who once was considered by Eddie Van Halen as a Sammy Hagar's successor. The record's called "Shine"has among guests an array of famous guitar players - Michael Thompson (Madonna, GREAT WHITE etc), Michael Bolton's cohort Kevin Dukes and John Jorgensen from Elton John's band, as well as BON JOVI's bass plucker Hugh McDonald and Mike Brignardello of GIANT fame.
And there's one more famous voice having joined Frontiers stable, STARSHIP's Mickey Thomas, who starts working on the album this summer in LA.
TED SCRATCH FEVER
June 5th will see the release of the live album "Full Bluntal Nugity" from old madman Ted Nugent. The programme was recorded during the Nuge's New Year's Eve show in Auburn Hills with the help from the legendary drummer Tommy Aldridge and famous bass player Marco Mendoza.
Meanwhile, Ted is gonna tourin' in jolly company of DEEP PURPLE and LYNYRD SKYNYRD. The trek starts on May 10th and will be three-month long.
To jump the train, Spitfire Records set to reissue four Nugent albums from the Eighties: "Nugent", "Penetrator", "Little Miss Dangerous" and "If You Can't Lick 'Em... Lick 'Em". That's not all, as Nuge's working on a new studio album now to put it out this Autumn.
"HEY, JUDE" RECORDS MACCA
Julian Lennon, John's elder son, has recorded recently McCartney's "Blackbird" off the "White Album" for the upcoming Linda McCartney tribute album. A long ago Paul wrote "Hey, Jude" for little Julian and now Lennon pays back. Other artists submitted their songs for the 2CD-set with money to go for the Women Against Cancer fund, are EAGLES, QUEEN, Britney Spears, Madonna and Lenny Kravitz.
May 7, 2001

GEMS UNEARTHED
N-M-C Music secured the deals for a new batch of great rare material that is to see the light of day in the near future. So what we'll have?
MANFRED MANN'S EARTH BAND "Wired"
A concert recorded in Boston in 1977 on the "Roaring Silence Tour". Digitally remastered from the original U.S. radio show series.
"The Road To Babylon", "Spirits In The Night", "Davy's On The Road Again", "Time Is Right", "Father Of Day, Father Of Night", "Brother, Why Are You Here", "Blinded By The Light", "The Mighty Quinn".
ASIA "Asia In Asia"
The concert at the Budokan in Tokyo, Japan, in 1983 was recorded for MTV and presents the short-lived line-up of Geoff Downes (there's an interview with him in the booklet), Carl Palmer, Steve Howe and Greg Lake.
"The Heat Goes On", "Here Comes The Feeling", "Eye To Eye", "Only Time Will Tell", "Open Your Eyes", "The Smile Has Left Your Eyes", "Wildest Dreams", "Heat Of The Moment", "Sole Survivor"..
Eric Burdon "Comeback"
A double CD set of ultra-rare tracks recorded for the film "Comeback" where Eric had the lead role. Artwork features stills from the movie and segments of the original script with Eric's comments.
Disc 1: "The Road", "Wall Of Silence", "Wicked Wicked Man", "Crawling King Snake", "No More Elmore", "Devil's Daughter", "It Hurts Me Too", "Streetwalker", "Take It Easy", "Bird On A Beach", "Lights Out", "Kill My Body - You Can't Kill My Spirit", "Do You Feel It?", "Who Gives A Fuck?", "Sweet Blood - Louisiana Red", "Comeback", "House of The Rising Sun" (Live)
Disc 2: "Crawling King Snake", "Dey Won't", "Power Company", "Heart Attack" (Live, Florentine Gdns, L.A.), "Boom Boom" (Live, Metropol Berlin, 1981), "Don't Bring Me Down", "It Hurts Me Too", "No More Elmore", "I'm Crying", "Don't Let Me Be Misunderstood", "The Royal Canal".
Donovan "Neutronica"
For the first time on CD, with 6 unreleased bonus tracks not to be found on the vinyl release Donovan's backed by STONE THE CROWES
"Ship Wreck", "Only To Be Expected", "Coming To You", "Neutron", "No Hunger", "Me Me I Love You", "Heights Of Alma", "No Mans Land (Green Field Of France)", "Madrigalinda", "We Are One", "Harmony", "Shipwrecked" (alt. mix), "Only To Be Expected" (acoustic), "Neutron" (live), "Madrigalinda", "Heights Of Alma" (alt. version), "Universal Soldier" (live).
Bob Marley "Natty Rebel"
Deluxe 2CD set re-compiled from the archives of Marley's manager. None of The Wailers self productions between both volumes have been released outside Jamaica. Comprehensive packaging contsins rare interview with Marley.
Disc One, produced by Johnny Nash and Arthur Jenkins, 1968. Disc Two, produced by Leslie Kong, The Wailers and Bunny Lee, 1970.
ROXY MUSIC "Concerto"
The concert from the "Manifesto" tour of 1979 with the line-up of Bryan Ferry, Phil Manzanera, Paul Thompson, Andy Mackay, Gary Tibbs and David Skinner.
Disc 1. "Manifesto", "Angel Eyes", "Trash", "Out Of The Blue", "A Song For Europe", "Still Falls The Rain", "Ain't That So", "Stronger Through The Years", "Ladytron", "In Every Dream Home A Heartache"
Disc 2. "Love Is The Drug", "Do The Strand", "Remake Remodel", "Dance Away", "Sentimental Fool", "For Your Pleasure", "Mother Of Pearl" (bonus), "Editions Of You" (bonus).
John Wetton "Anthology"
The collection features the tracks written and recorded by John during his solo career after service in KING CRIMSON, ASIA, UK etc.
"Caught in the Crossfire", "Have You Seen Her Tonight", "Battle Lines", "Jane", "The Circle of St. Giles", "The Last Thing On My Mind", "Desperate Times", "Cold Is The Night", "Paper Talk", "Suzanne", "Round In Circles", "Crime Of Passion", "I'll Be There", "Emma", "Space and Time", "After All".
Expect the reviews later on in the here.
May 6, 2001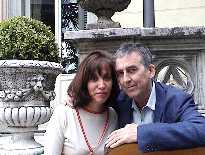 KEEP WELL, BEATLE GEORGE
It was revealed on May 3rd that the little Beatle George Harrison has undergone surgery to remove a growth from one of his lungs. George had a 4-hour operation on March 21st at the Mayo Clinic in Rochester, Minnesota and is now recovering on holiday in Tuscany, Italy with his wife Olivia.
The statement from Harrison's office says: "He is in the best of spirits and on top form, the most relaxed and free since the attack on him in December 1999".
Let's hope that it's not the story about George having cancer continues and wish Harrison all the best.
Still no news about the promised new album as well as re-issue program.
UFO LANDING
On May 21st Cherry Red/Zomba will release the UFO tribute album titled "Only UFO Can Rock Me" featuring quite an interesting array of performers. Here's the tracklisting and vocalists who contributed to the songs:
"Long Gone" (Doogie White, ex-RAINBOW), "We Belong To The Night" (Mick White, SAMSON), "Only You Can Rock Me" (Nicky Moore, MAMMOTH), "Too Hot To Handle" (Doogie White), "Love To Love" (Steve Overland, FM), "Shoot Shoot" (Paul DiAnno), "Doctor Doctor" (Steve Overland), "Natural Thing" (Bernie Shaw, URIAH HEEP), "Let It Roll" (Steve Overland), "Lights Out" (Lea Hart, FASTWAY), "Let It Rain" (Steve Overland), "Rock Bottom" (Steve Grimmett, GRIM REAPER).
ACROSS THE BORDER
Frontiers Records inform that due to popular demand from the fans of Europe and USA the Japanese bonus tracks will be released on special compilations once the one-year Japanese licenses expire. The first compilation is to see the light of day by the end of the year and will include songs from the albums from THE SIGN, VOODOO HILL, HEAVEN AND EARTH, SEVENTH KEY and Kelly Keagy.
May 3, 2001
THE ORACLE MAN HELPS YNGWIE OUT
Mark Boals agreed to help Yngwie Malmsteen with the latter's tour. Mark, who sang on the guitarist's last album "War To End All Wars", was the primal choice for touring but, having been busy with his project RING OF FIRE, had to decline the request. Now, when Jorn Lande, parted company with Malmsteen due to financial matters, Boals jumped the tour.
What about album, then? It's finished and scheduled for release on July 25th, in time for Yngwie's Japanese tour to begin. Mark's participation in it may cause serious damage to the album sales and tour. But who knows. Yes, RING OF FIRE's album is titled "The Oracle". The one who knows...
PURPLE BOXED ANEW
The DEEP PURPLE's "Bootleg Series" continues! While the first box set contained live recordings from 1984 to 2000, the one in the pipeline spans the period between 1968 and 1975. Purple Records say they will print accurate details as well as the notes and original sleeve art where appropriate.
The CDs will be subject to extensive digital restoration and several tape collectors are helping to ensure that the best source is used. These official bootlegs will be available to everyone but only via mail-order.
The first release is "Space Vol. 1 & 2", a recording made at an open air festival in Aachen, Germany, on July 11th, 1970.
Moreover, there should be another issue of the "Bootleg Series" which will include live cuts from this March tour as well as the recordings of concerts with orchestra and Ronnie Dio.
May 1, 2001
GIFTS FROM ACOLYTE
Steve Hackett continues posting the mp3 files on his new page at mp3.com, and these are the latest butch:
"Cassandra": not the track off the "Feedback '86" album but the rare 1993 reworking with Hackett's then band plus Brian May, who shares the vocals with Steve abd Chris Thompson.
"A Life In Movies": the track was originally produced in 1991 for the "Guitar Speak III" album and released exclusively on that compilation.
"Rise Again": mighty uptempo 6/8 shuffle from the "Darktown" album.
And there are more to come!
KEEPERS OF THE KEYS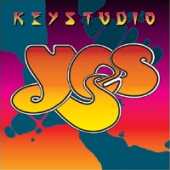 While YES are busy with getting their new album ready and working on the gelling with orchestra they will tour with, Sanctuary Records schedule for release on May 21st the compilation titled "Keys To The Studio Ascension" or, alternatively, "Keystudio". The album comprises the studio tracks from the two volumes of "Keys To Ascension", omitting the live recordings, and includes the restoration of Rick Wakeman's orchestral introduction to "Children of Light", and a bonus track "The Second Time Around".
The full tracklisting is as such: "Foot Prints", "Be The One", "Mind Drive", "Bring Me To The Power", "Sign Language", "That, That Is", "Children Of Light" and "The Second Time Around".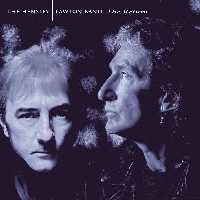 THE RETURN IS!
April, 30th saw the release of long-awaited album "The Return" from THE HENSLEY-LAWTON BAND. The album was recorded in London during last year's Heepvention and contains the classic URIAH HEEP tracks as well as Ken Hensley's solo songs.
The songs are: "It's Up To You", "Stealin'", "I'm Alive", "The Return", "The Wizard", "July Morning", "I Close My Eyes", "Guard Your Heart", "Easy Livin'", "Lady In Black", "Wise Man", "Free'n'Easy" and "Gypsy".