News
April 24, 2001
WHEN A SAX BLUES
Dick Heckstall-Smith, a legendary sax player with COLOSSEUM, Alexis Korner and many other key figures of the British blues scene had finished working on his new album "Blues and Beyond". There are many names involved in the making of the CD that is scheduled for release by Blue Storm Music on June 19th, namely Jack Bruce, John Mayall, Peter Green, Mick Taylor, Paul Jones and Clem Clempson.
Mick Taylor, the one who used to be in Mayall's BLUESBREAKERS and THE ROLLING STONES, laid down the guitar part on an old Cyril Davis' number "Spooky but Nice", while Peter Green contributed a lead vocal and guitar and harp for Heckstall-Smith and Peter Brown original entitled "Cruel Contradictions".
April 22, 2001
WINGSPAN SPREAD WIDE
There's a new site open towards the upcoming May 8th release of Paul McCartney's "Wingspan" compilation. The most interesting part of the site's content is Macca's interview.
FLY LIKE AN EAGLE
IRON MAIDEN singer Bruce Dickinson is known for his involvement in different charities. But now The Siren offers a unique opportunity for his fans to join him on a flight through taking part in eBay online auction. All money raised on the auction will go to charity.
The 10-day auction will start in the beginning of May with the flights taking place over three consecutive weeks in June. The six pair of winners will be flown by Bruce from High Wycombe in Buckinghamshire, England for a full 90-minute flight with one of the flights to be a special bonus, a fulday of aviation. The bidder for this special day will be flown to Biggin Hill where they will be given the opportunity to test their piloting skills on a full motion airliner flight simulator, which is used to train airline pilots.
NEWS FROM CAMINO ROYALE
Steve Hackett recently guested on a new album project by MARILLION drummer Ian Mosely, who used to play with Steve in the Eighties, and woodwind king Ben Castle, who lately toured Italy in Steve's band, too. The album also features performances by Pete Trewavas of MARILLION on bass (another Hackett former cohort) and keyboardist Mark Edwards, as well as appearances by Steve Rothery,and John Etheridge on guitar.
For those getting their kicks of Hackett's "Tokyo Tapes" album and video there's a DVD version coming out soon that will include two extra tracks from the CD as audio tracks as well as 18 minutes of rehearsal footage with Steve, John Wetton, Ian McDonald, Julian Colbeck and Chester Thompson working out the GENESIS tunes.
Another project being finalized is a re-release of "A Midsummer Night's Dream". The negotiations with EMI Classics are almost over and the album will soon appear as a mid-price edition on Camino Classics.
April 18, 2001
BLITZKRIEG POPPED
Joey Ramone, lead singer of THE RAMONES, passed away on April 15th at the age of 49. Joey, or Jeffrey Hyman, lost his battle with lymphatic cancer as he, a real punk, did not respond the treatment for the disease.
Joey wasn't very active lately and there was a good chance of him working with former bandmates again - the singer eventually reconciliated with Marky Ramone, the drummer, in February 2000, having ended a long feud. Now, there won't be a re-union in this world...
GET UNITED!
Frontiers Records and Now and Then Productions celebrate their relationshp with annual compilation. It's "Union 4" this time, containing the cream of the last year's releases and some teasing tracks from the albums to come.
So here they are, the tracks:
CD 1

TEN - Give In This Time
PRAYING MANTIS - Nowhere To Hide
VOODOO HILL - Sensitive
THE SIGN - Cross The Line
TEER - Vampire's Lullaby
MILLENIUM - Power To Love
DAVID GLEN EISLEY - Stranger From The Past
INTO THE LIGHT - Into The Light
Mark Boals - Ring Of Fire
HEAVEN & EARTH - Prisoner
Kip Winger - Cross
PRIME TIME - Forever You And I
Brad Gillis - Eyes
Iain Ashley Hersey - Hold On
Bob Catley - Return Of The Mountain King
BAILEY'S COMET - One Love, One Life
Kelly Keagy - The Journey

CD 2

SEVENTH KEY - The Kid Could Play
EMERALD RAIN - Is This Love
Stan Bush - Like I've Never Lived (Rough Mix)
Terry Brock - Up All Night
Mitch Malloy - You Lift Me
HUSH - Don't Say Goodnight
UNDER SUSPICION - Keep It All
URBAN TALE - King Of Hearts
GIANT - Don't Leave Me In Love
SKIN TAG - Another Rainy Monday (Special U4 Mix)
HARDLINE - Only A Night
Johnny Lima - Best Night Of My Life (Demo Version)
TALON - Wrecking Ball (Demo Version)
HURRICANE - Heart Made Of Stone
Robert Fleischman - Your Heaven
BOURGEOIS PIGS - Calamities Of Vanity
MONKEYHEAD - Adriana
The set wilhit the shelves on May 14th.
ENGLISH PIE - IN MEMORIAM
Legendary HUMBLE PIE are to play a concert at London's Astoria Theatre on April 20th in memory of great late Steve Marriott, who tragically died in a fire ten years ago.
There will be the classic PIE line up of guitarist/singer Peter Frampton, drummer Jerry Shirley, Greg Ridley on bass and Clem Clempson on guitar, playing with a whole array of star guests including Roger Daltrey of THE WHO, Ian McLagan and Kenny Jones, who worked with Marriott in SMALL FACES, SEX PISTOLS' Glen Matlock, Zak Starkey, Paul Waller, Midge Ure of ULTRAVOX fame and many others.
April 16, 2001
ROCK WHO'S WHO TO PLAY THE WHO
The long-overdue tribute to THE WHO called "Substitute: The Songs Of The Who" is to be released on June, 12th. The release received the approving nod from the band leader Pete Townshend - no wonder, as the players are the cream of contemporary rock scene.
Moreover, THE WHO themselves will grace the CD with their live rendition of "Substitute" featuring Stereophonics' Kelly Jones on vocals, that was recorded last December during a benefit concert at London's Royal Albert Hall.
The tracklisting looks like that:
CAST - The Seeker
OCEAN COLOUR SCENE - Anyway, Anyhow, Anywhere
Paul Weller - Circles
David Bowie - Pictures Of Lily
PEARL JAM - The Kids Are Alright
FASTBALL - The Real Me
UNAMERICAN - Naked Eye
STEREOPHONICS - Who Are You
PHISH - 5:15
Sheryl Crow - Behind Blue Eyes
THE WHO & Kelly Jones - Substitute
YOU BRING THE WINE, NAZ BRING THE WEATHER
If you still can hum "Love Hurts" or "Glenn Coe Massacre" this one's for you: a NAZARETH tribute CD, entitled "Another Hair Of The Dog", is in the works to be out on July 20th through Deadline Records.
The project is overseen by Lea Hart and involved are an array of old warriors as Glenn Hughes singing "Piece of my Heart". The others include Paul Chapman of UFO fame, Phil Campbell from MOTORHEAD, Paul DiAnno, Mickey Moody, Neil Murray, Chris Thompson, who served for Manfred Mann's EARTHBAND, Doogie White of RAINBOW, Bernie Torme, Steve Overland off FM and Bill Liesegang.
April 12, 2001
REAL WORLD PLANT
Robert Plant and Peter Gabriel are among artists who lend their voices to Afro Celt "Sound System's Volume 3: Further in Time". The album, a hybrid of Celtic, African and electronic music was recorded in a basement studio in East London and is scheduled for release om June 19th on Gabriel's Real World Records.
The follow up to Afro Celt's Grammy-nominated 1999's album "Volume 2: Release", will feature Gabriel's vocals on "When You're Falling" and Percy singing "Life Begin Again".
April 11, 2001
CROSSING THE ZEBRA
This summer four rock veterans are going to cross the famous Abbey Road crossing. The project titled "A Walk Down Abbey Road" involves Alan Parsons, one-time BEATLES engineer and leader of ALAN PARSONS PROJECT as the musical director as well as Todd Rundgren, HEART's Ann Wilson, and John Entwistle of THE WHO. Rundgren and Entwistle toured previously with Ringo in his ALL-STARR BAND, so it's not their first foray in the Fabs field.
The first half of each show to be broadcast on FM will feature three or four songs from each star while the second is to present an assortment of THE BEATLES' tunes selected by Parsons. The tour opens on June 15th at Humphrey's in San Diego, with other dates to be announced, and will last until the end of July.
LOOK OUT FOR KOBRA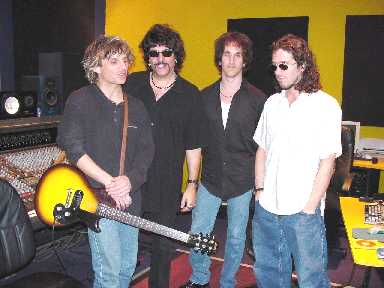 That's how this huge viper looks like! KING KOBRA are to finish their heavy work quite soon, as God of Thunder Carmine Appice reports.
The CD with tentative title "Sound Asylum" was recorded at Sound Asylum studios in Los Angeles and it's there where the songs are being mixed at the moment.
The picture was taken after the latest recording session when CC DeVille of POISON and SAMANTHA 7 fame laid down the guitar tracks for the song "Subway". The other guys on the photo are, sure, Carmine, Steve Fister, who played guitar with Lita Ford and STEPPENWOLF, and singer Kelly Keeling, the voice and axe of BATON ROUGE, BLUE MURDER, Appice's GUITAR ZEUS and many more.
Check this place for details to come.
ASHES TO ASHES III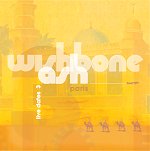 WISHBONE ASH have just released their newest live album, which is called - you bet - "Live Dates III". The tracks selection - 72 minutes altogether - looks great and is as such: "Come In From The Rain", " Living Proof", "Persephone", "Lifeline", "Wings Of Desire", "Errors Of My Way", "Leaf & Stream", "Throw Down The Sword", "F.U.B.B." and "Phoenix".
Old fans should fall for the recording of good quality, that - more important - leans towards classic material. The current band's line up are Andy Powell - guitar/vocals, Mark Birch - guitar/vocals, Bob Skeat - bass/vocals and Ray Weston - drums.
TO END ALL WARS?
Yngwie Malmsteen is likely to have his old colleagues onboard - due to the row with his latest touring band.
On April 8th singer Jorn Lande, who stepped in just recently for Mark Boals, was involved in a backstage dispute before the show in Cleveland, Ohio. The argument grew to the minute when security had to call the local police. A close friend of Lande's, drummer John Macaluso also left the band. Such unexpected departure of two band members forced Yngwie to cancel the shows scheduled for April 10th - April 16th.
The guitarist and his manager phoned some musicians, who expressed an interest in filling the gaps. So the more likely persons, as for now, are drums legend Barriemore Barlow - the man had his share of fame with JETHRO TULL - and none other than Jeff Scott Soto on vocals. Barlow was the drummer on Malmsteen's first solo album while Soto worked with Swedish master several times. Thus, fans have the chance to witness the classic RISING FORCE line up.
April 9, 2001
RITCHIE DANCING LIKE A FIREBALL
BLACKMORE'S NIGHT are signed now to Steamhammer/SPV label. The band's currently working on their third album "Fires At Midnight" that's scheduled for release at the end of June.
Meanwhile, Ritchie Blackmore is said to start an acting career, starring in a new £15 million Satanist film titled "The Devil & All His Works". The movie producers talk maestro into writing the soundtrack although nothing's confirmed to the date.
The storyline focuses on an evil Satanist who uses the powers of a comet hurtling towards earth to resurrect the Devil. Blackmore's co-stars in the thriller include Jake Seal and Ritchie's fiancee Candice Knight. The film will be shot in the South of England and the Isle of Man this May.
WE ARE THE MUSIC... HE'S JUST A MAN
Glenn Hughes, now on tour, has finished the new CD to be released by SPV later this year. The album was recorded in "power trio" format - as way back in TRAPEZE. After that, the second CD in Glenn's Pink Cloud "From The Archives" series will see a release under the title "Songs From The West Side".
Unfortunately, the plans to make a video during the US dates recently had to be postponed. The ambition to make a concert video with Glenn is still up.
JOE LYNN'S RACE IS ON
Joe Lynn Turner, who works now on the new album and is in preparations to launch his own label, finds time for the all-stars band THE VOICES OF CLASSIC ROCK he's a member of. Now the band's site rockforever.com has a page on mp3.com, from where everybody can download some great "authorized bootlegs" stuff.
New, rare and unusual tracks will be added almost every week. At the moment ready for dowmload are the following tracks: "My Woman In Tokyo", "Hush", live version of "Smoke On The Water", "Smoke On The Water - Unplugged" (with Mickey Thomas, John Cafferty, Bobby Kimball, Pat Travers and Glenn Hughes), "Stone Cold" and "Stone Cold - Unplugged" (again with VCR members).
HACKETT ON HOLOCAUST
Steve Hackett has recently been working on music for a new documentary titled "Outwitting Hitler". The film directed by Chris Ward and shot on location in America, Australia and Israel, is the true story of a Jewish art student living in Poland during World War II, who used his skill as an artist to forge Nazi documents. He saved himself and many others from the Holocaust.
The film will be shown initially by the American Showtime network while some samples of the music - "Nightmare Years", "Outwitting Hitler" and "Janowska" - can be already listened to here.
April 5, 2001
RADIO GNOME
Rock chameleon David Bowie, after all his banking and Internet affairs, delves now into radio business. Thin White Duke launches a radio station of his own called Community BowieRadio. The station is hosted by Bowie's official site Davidbowie.com and had its first airing on Thursday, April 5th. BowieRadio will include a comprehensive collection of recordings by Dave himself, as well as access to stations that will air non-Bowie material.
BowieRadio will offer a series of pre-selected tracks, which can be listened in form of streaming audio, and is to give fans the chance to hear all their favourite tracks, but without violation of copyright laws. Bowie has a big hand in the production of the project and aims to have additional stations running on the site within the next few months, including one that will feature him playing the role of DJ.
April 4, 2001
OLD TURKS
On the verge of possible THE FACES' re-union, Rod Stewart and his twin nosey Ron Wood, who worked together in JEFF BECK GROUP, THE FACES and the last time on Rod's "Unplugged" show, are together again. Having released lately the "Human" album, Rod The Mod plans to record two more - one being a collection of Cole Porter and George Gershwin standards, and the second, tentatively titled "You Strum, I'll Sing", a collaboration with Ronnie.
On March 27th, the duo came in Wood's British studio and recorded the title track with Woody playing all the instruments. Stewart is excited as the work processes and said that they have unearthed some unreleased FACES tracks, that they have "made into a sort of Moby thing".
EMBARKING ON THE SEA OF LIGHT
After two amazing releases, "Future Echoes Of The Past" and "Acoustically Driven" URIAH HEEP don't lay on the laurels and present a new project, "Sailing The Sea of Light". The unique edition includes a complete recording on CD of the now legendary London Astoria concert on March 23rd 2001, which marked the HEEP's triumphant homecoming, DVD version of the event plus digitally re-mastered footage from the historic Moscow shows and an abridged version of the major new book specially commissioned by the band from Classic Rock journalist Dave Ling. The video and book represent the history of the most stable line up in the band's history, since 1986 onwards.
The subscription list is now open on the HEEP website. By subscribing for the limited edition in advance, the fans may help URIAH HEEP to pay for the cost of having this unique package written, produced, filmed and and published. In return, the first 1000 subscribers will be listed in the roll of honour printed in the book - as it was with "Acoustically Driven". Subscriptions for the limited edition close on April 30th, so keep on heepin'.
NO? YES!
YES run an online poll, asking fans if they wanted the band to tour with a symphony orchestra this summer. 51% of fans said "NO!" to the idea. The band - what a bunch of guys! - is doing it anyway. The first symphonic tour in YES' 32-year history kicks off in July.
Meanwhile, the band is in the process of recording the backing tracks for the next album.
WATERLOO SUNRISE
There's THE KINKS long-deserved tribute coming in July 24th on Praxis Recordings, entitled "This Is Where I Belong". The major surprise is Ray Davies taking part in it and singing "Waterloo Sunset" with BLUR's Damon Albarn, although nothing's finalized by now. Davies heard some tracks from the record and felt pleased - up to contributing to the album's liner notes.
Here's the artists and tracks and recorded to the moment:
Matthew Sweet - "Big Sky"
FOUNTAINS OF WAYNE - "Better Things"
QUEENS OF THE STONE AGE - "Who'll Be The Next In Line?"
WILCO - TBA
YO LA TENGO - "Fancy"
Ron Sexsmith - "This Is Where I Belong"
LAMBCHOP - "Art Lover"
Jonathan Richman - "Stop Your Sobbing"
MINUS 5 - "Get Back In Line"
Bebel Gilberto - "No Return"
Steve Forbert - "Starstruck"
Bill Lloyd and Tommy Womack - "Picture Book"
Tim O'Brien - "Muswell Hillbilly"
The choices seem quite interesting, being focused on obscure tracks rather than on big hits.
April 2, 2001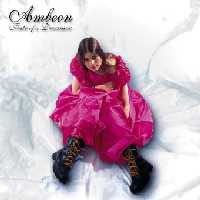 MIGRATOR TURNS TO AMBEON
Let it be known now that the first album of the AMBEON project is titled "Fate Of A Dreamer" and scheduled for release in May. The mastermind behind the project is none other than Arjen Lucassen aka AYREON. The songs on the album are based on AYREON ones but bear the new lyrics and melodies written by 14-year Dutch singer Astrid van der Veen. Originally "Fate Of A Dreamer" was planned a pure instrumental album consisting of electronic patterns, chords and melodies derived from the recorded tracks but, once Lucassen met Astrid, the scheme was changed.
As usual, Arjen provides all the guitars, keyboards and samples with the line up rounded by the drummer Stephen van Haestregt and Walter Latupeirissa on bass and CELTUS' John and Pat McManus adding flute, pipes and fiddle.
Beyond his own work, Lucassen is to supply a solo for a new Clive Nolan and Oliver Wakeman project "Hound Of The Baskervilles" that is now postponed for release towards the end of the year due to other commitments.
JABBER-WACKY
The reason for "Hound Of The Baskervilles" delay is that both of the key members are busy. Clive Nolan has something to do with both new ARENA and PENDRAGON releases. Oliver Wakeman, now finishing his "3 Ages Of Magick" album, was approached to write a new age album based on the seven Chakras, energy centres within the body. Oliver has been working on this album for the last two months and the result should resemble new age 'theme' albums by Wakeman Sr.
"NOSTRADAMUS" - THE PROPHECY TO FULFIL
"Nostradamus", a rock opera based on the life and times of the great French prophet Nostradamus, is eventually to be released as a double CD - in Japan on April 5th, in Europe on May 21th and in the USA a bit later. The opera is composed by the BRAZEN ABBOT leader Nikolo Kotzev, and an array of musicians, who helped him out earlier, paid a visit this time around too. There will be seven singers, a rock band and a 35-piece symphonic orchestra.
The cast is:
Nostradamus - Joe Lynn Turner
Anne Gemelle - Alannah Myles
Queen, Catherine of France - Sass Jordan
King Henri II of France - Glenn Hughes
Soldier/Ghost - Goran Edman
The Inquisitor - Jorn Lande
Storyteller - Doogie White.
The band consists of Kotzev and EUROPE alumni Mic Michaeli on organ, John Leven on bass and Ian Haughland on drums.
The tracklisting looks like this:
CD1

ACT I
1. Overture (instrumental)
2. Pieces Of A Dream
3. Desecration
4. Introduction
5. Home Again (instrumental)
6. Henriette
7. Caught Up In A Rush
8. The Eagle
9. Plague
10. Inquisition

ACT II
11. The King Will Die
12. I Don't Believe
13. Try to live again

CD2

1. War Of Religions
2. The Inquisitor's Rage
3. Chosen Man

ACT III
4. World War II
5. World War III
6. Because Of You
7. The End Of The World
8. I'll Remember You
The special site for the project is launched at www.nostramusic.com.
April 1, 2001
ALL THE BETTER FOR ARETHA
Aretha Franklin is planning to record an album of operatic arias. More soul to soul diva!
The first aria to be covered is Puccini's "Nessum Dorma" that Aretha sang two years ago at the Grammy Awards instead of Luciano Pavarotti, who had fallen ill. Ms. Franklin now decided to justify all the rumours circulating all this time and will produce the album herself. 2001 should be busy year for Aretha as, except for opera project, she's to come up with new soul album and a Christmas one.
BA - THE NEW DEGREE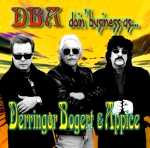 There were BBA - BECK, BOGERT & APPICE, then CBA - CHAR, BOGERT & APPICE, and now the next letter appears before the names of ex-VANILLA FUDGE rhythm section of Tim Bogert and Carmine Appice. Yes, the letter is D and stands for Derringer. Rick Derringer and two vets gathered forces for DBA and the now completed album is titled "Doin' Business As". It will be out on April 23rd in European through SPV Records. All the vocals are split between the band's members.
The album should be great as usual - with, as Bogert said, 44 tracks recorded - but now it's everybody's guess whether there will be EBA in a couple of years.
THE SNAKE TO GET SOME SKIN OFF
Neil Murray, a legendary bass player, who worked with WHITESNAKE, BLACK SABBATH, Peter Green and Brian May among others, will launch a WHITESNAKE auction, starting on April 15th on the COMPANY OF SNAKES web page.
Murray will be selling his collection of 'SNAKE, SAB and May T-shirts and a couple of Bernie Marsden, Guns N' Roses and Gary Moore items. All the shirts are likely to be signed not only by Neil but by Micky Moody and Bernie Marsden too. Probably around the same time, Neil Murray will do an auction of magazines on e-bay.