News
March 29, 2001
WHO? NO WHO!
Despite all the rumours circulating now for almost a year, there won't be no new album by THE WHO. Rumours had it as if band were set to work to not release the recordings if the three wouldn't satisfied with the results.
However, Pete Townshend said that, while he's busy with his own projects, there wasn't any collaboration between him, Roger Daltrey and John Entwistle. Roger, indeed, showed the guitarist three "very good" songs but there was none from John The Ox.
CATCH A FIRE, NOT A COLD
Universal Island begins a comprehensive Bob Marley re-issue programme on April 16 with a deluxe edition of "Catch A Fire" album by Marley and THE WAILERS.
The album was the band's first for Chris Blackwell's Island label and put the roots reggae sound to the major music scene, while Marley gained the superstar status.
The 2CD remastered re-issue of "Catch A Fire" features the original UK mix of the album, plus the unreleased Jamaican version recorded in 1972, which has been remixed by THE WAILERS' sound man Errol Brown. Moreover, there are two extremely rare cuts, "High Tide Or Low Tide" and "All Day All Night". The set is graced by luxurious digipak with the original artwork, plus extensive sleeve notes, new photographs, complete credits and lyrics.
The tracklisting is as following:
The Unreleased Jamaican Versions

1. Concrete Jungle
2. Stir It Up
3. High Tide Or Low Tide
4. Stop That Train
5. 400 Years
6. Baby We've Got A Date (Rock It Baby)
7. Midnight Ravers
8. All Day All Night
9. Slave Driver
10. No More Trouble
11. Kinky Reggae

The Released Album

1. Concrete Jungle
2. Slave Driver
3. 400 Years
4. Stop That Train
5. Baby We've Got A Date (Rock It Baby)
6. Stir It Up
7. Kinky Reggae
8. No More Trouble
9. Midnight Ravers
DOUBLE MARK
Mark Boals, a great singer, who had his share of fame with Yngwie Malmsteen, and currently in the studio with the band RING OF FIRE named after his last year's solo album, now is honoured with two

official sites.
The first is his Japanese homepage "Rock'n'Roll Circuit" re-arranged, it's at www.markboals.com, while the second's dedicated to... yes, to RING OF FIRE and settled on www.ringoffiremusic.com. The band's album is to be finished soon and the musicians working on it alongside Mark are guitarist George Bellas, keyboard player Vitalij Kuprij and star drummer Virgil Donati.
March 27, 2001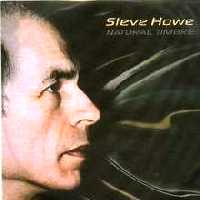 SOUND NATURAL!
While YES are preparing to tour with an orchestra and working on their new release - sans Igor Khoroshev - Steve Howe's next solo release eventually got titled and the title is "Natural Timbre". (Well, has Steve ever sounded unnatural?) The album consists solely of studio acoustic instrumentals with classic "Relayer" track "To Be Over" chosen for inclusion by fans' poll.
Castle Records set to release the album in the UK on April 30, and in the U.S. in the beginning of May. (The item on the picture is promo being sold on eBay.)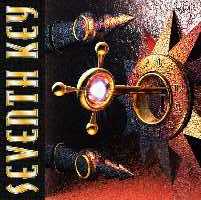 THE NUMBER OF THE KEYS
SEVENTH KEY is the name of the band, you bet. And Frontiers Records are to release their eponymous album "Seventh Key". Well, it's not exactly the band but the studio project of Billy Greer, the bass man of KANSAS, who makes his debut as a lead vocalist on this album.
Greer called to arms all the KANSAS members - Steve Walsh, Richard Williams and Phil Ehart - for help as well as former band member Steve Morse, now with DEEP PURPLE, Mike Slamer of the STREETS fame, Terry Brock, Billy's colleague in THE SIGN, and Mark Spiro.
March 20, 2001
BOURGEOIS PIGS AND MORE...
Frontiers Records and Now & Then Productions announce their super signing, the band called BOURGEOIS PIGS.
The still unknown formation is a mega-star project consisting of vocalist Richard Black formerly of SHARK ISLAND, Jake E. Lee who had his share of fame with Ozzy and BADLANDS, HOUSE OF LORDS guitarist Michael Guy, mighty Tony Franklin on bass and Linsday Vannoy, who played with Alice Cooper, on keyboards. (Well, isn't that the thing Tony gave me a hint of recently?) As guests for the record will be contributing: drummers Matt Sorum of THE CULT and GUNS N' ROSES fame, Ken Mary from HOUSE OF LORDS and HURRICANE's Kelly Hansen on backing vocals. The album is being recorded in Michael Guy's Californian studio.
The tentative title is "Calamity Of Vanities" and the album is to see the light of day towards the end of the year.
Another news from Frontiers and Now & Then is the forthcoming "Union 4" compilation which will be out on May 14. As its predecessor, "Union 3" is a double CD set featuring tracks from all the recent hits of the label's releases plus some previews of what's coming next.
The artists to make the album are: Bob Catley, BAILEY'S COMET, Iain Ashley Hersey, PRIME TIME, Brad Gillis, Kip Winger, HEAVEN & EARTH, Mark Boals, INTO THE LIGHT, MILLENIUM, PRAYING MANTIS, David Glen Eisley, VOODOO HILL, TEER, THE SIGN, TEN, Kelly Keagy, EMERALD RAIN, SEVENTH KEY, Stan Bush, Terry Brock, UNDER SUSPICION, HURRICANE, SKIN TAG, Johnny Lima, Robert Fleishmann, HARDLINE, BOURGEOIS PIGS, GIANT, URBAN TALE and two more bands to be announced shortly as contracts are in the final process of being signed.
Reviews on many of records that are out at the moment can be found here.
As for URBAN TALE - it's the most recent Frontiers' license signing, the Finnish band with debut album scheduled for release this summer.
RUNNING WITH THE PACK
BAD COMPANY reportedly stick with STYX for a summer US tour. The bands will be co-headlining the bill.
The BAD CO lineup for the tour includes Paul Rodgers and Simon Kirke with guitarist Dave Colwell and bassist Rick Wills as original players Mike Ralphs and Boz Burrell can't make the tour. Nothing is confirmed still and seems strange with Rodgers' Australian tour set to begin in April.
OZZY COMEZZ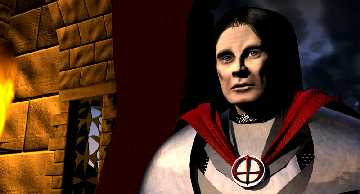 In the wake of IRON MAIDEN and others, Ozzy Osbourne decided to get cyberized and became a protagonist for a computer game. It's called "Ozzy's Black Skies" and developed by iROCK Interactive for Sony's PlayStation 2, Microsoft's Xbox and Windows-based PCs. In addition to the wide array of creatures and characters, "Black Skies" also features a dynamic storyline that drives the game through dozens of cool environments such as lush canyons, desecrated ruins, and hellish wastelands. Also "Black Skies" is the title of a new song Ozzman recorded exclusively for the game.
This summer will see the new re-issue of the Osbourne catalogue. The 24-bit remastering process is in hands of producer Bruce Dickinson (not the singer!). The CDs will have new liner notes for which Ozzy was exclusively interviewed, lavish booklets with rare photos and vintage poster art and bonus tracks which the previous editions didn't have.
PAPA'S DEAD
On March 18 John Phillips, the founder and lead songwriter of THE MAMAS AND THE PAPAS, died in Los Angeles, aged 65, of a stomach virus that affected his kidneys.
Before his death Phillips had completed a new album titled "Slow Starter", which includes an updated version of THE MAMAS AND THE PAPAS' biggest hit "California Dreamin'", and "Pay Back And Follow", an album he started over 25 years ago with Mick Jagger and Keith Richards. The album is set for release in May.
March 18, 2001
THE FACES ARE BACK?
There's a chance for the legendary British band THE FACES reunion - sans the great late Ronnie Lane. Rod Stewart and his "twin brother" and lifelong buddy Ron Wood, now with THE ROLLING STONES, seem to join the remaining band members Ian McLagan and Kenney Jones. Whether the bassist slot will be taken over by Tetsu Yamauchi is still unknown - as well as the dates, although Rod The Mod hinted that a new album and a one-off charity gig could be the format of the reunion with no plans to tour as yet.
GREG LAKE JOINS THE ALL-STARR SHOW
Ringo Starr has invited Greg Lake to join his ALL STARR BAND for the summer tour. Lake will be playing bass, guitar and singing - obviously he'll replace Jack Bruce in this position. This incarnation of the band also includes Roger Hodgson of SUPERTRAMP fame and MOTT THE HOOPLE's former vocalist Ian Hunter.
The tour begins on July 26 in Toronto.
March 15, 2001
IRON MEN LIVE AGAIN!
Amazing news: BLACK SABBATH started working on the new album - the first by classic line-up since 1978's "Never Say Die". Ozzy Osbourne, Tony Iommi, Geezer Butler and Bill Ward, with keyboardist Geoff Nicholls staying in the saddle, have entered the studio in Britain accompanied by famous metal producer Rick Rubin for writing and rehearsing. Later on, the band will fly over to LA to begin recording.
That doesn't mean any problems with OZZfest that BLACK SABBATH will be the headliners of. There will be a break for the festival and, after that, the work continue in early September with the final product to be out for Christmas. A great gift for Santa to deliver!
What surely will have to be delayed is solo albums by Ozzy, Bill and Geezer, although it seems that Osbourne's one is ready - as the singer had enough time to work it out.
March 13, 2001
SHOW-BIZ BLUES IN A TWO-PRONGED CROWN
There are detailes appeared on the FLEETWOOD MAC rarities album "Show-Biz Blues" to be out in April on Receiver Records as a sequel to "The Vaudeville Years".
Here's a songlist:

Soul Dressing (instrumental)
If You Want To Be Happy
Outrage (instrumental)
The Sun Is Shining
Don't Be Cruel
I'm So Lonely And Blue
How Blue Can You Get?
My Baby's Sweeter
Long Grey Mare
Buzz My Baby
Mind Of My Own
I Have To Laugh
Do You Really Give A Damn For Me
Him And Me
Showbiz Blues

Fast Talking Woman Blues (instrumental)
World In Harmony
Leaving Town Blues
Black Magic Woman
Jumping At Shadows
Rattlesnake Shake
Underway instrumental
Stranger Blues
World In Harmony
Tiger
The Green Manalishi
Coming Your Way
Great Balls Of Fire
Twist And Shout
"Soul Dressing", "If You Want To Be Happy" and "Outrage" are actually not MAC songs but PETER B's LONNERS (Pete Bardens, Peter Green, Dave Ambrose and Mick Fleetwood). The first CD has a slow blues song in which Jeremy Kirwan plays piano and sings lead vocals while Peter Green plays lead guitar. "Long Grey Mare" has a lead guitar rather than a harp. The second CD has two previously unreleased songs from the Boston Tea Party Club - "Black Magic Woman" and "Jumping At Shadows" while the remainder is from a BBC radio broadcast.
SUN RISES
Legendary Sun Records, famous for discovering Elvis Presley, approaches the label's 50th anniversary. To celebrate the date some well-known rockers join forces.
Paul McCartney together with Elvis' original band mates, guitarist Scotty Moore and drummer D.J. Fontana, recorded a version of Presley's first hit "That's All Right (Mama)" for a Sun tribute album to be out this summer. Also the album features Bob Dylan (Red Cadillac And A Black Moustache"), THE WHO ("It'll Be Me"), Jimmy Page with Robert Plant ("My Bucket's Got A Hole In It") and Jeff Beck and Chrissie Hynde ("Mystery Train"). Beside them we're to hear Mark Knopfler, Kid Rock, Van Morrison, Sheryl Crow, THE ROOTS, Elton John, AEROSMITH, BON JOVI and Rod Stewart.
There will be a documentary as well, that includes footage from the album's recording sessions and offer a look at the history of the label that launched the careers of Presley, Jerry Lee Lewis, Johnny Cash, Roy Orbison and many others.
PURPLIER AND PURPLIER
Joe Lynn Turner is currently working on his new album to be released in May. Meanwhile, another PURPLE man, Glenn Hughes has finished recording the new rock album which is being mixed now.
Once Glenn will return from his forthcoming US tour, he and Joe Lynn are to start their joint effort as it was promised some months ago.
MURDER ON THE LOOSE AGAIN
The BLUE MURDER re-union is likely to happen. There are intensive talks between original players guitarist John Sykes, bassman Tony Franklin and drummer god Carmine Appice. Still no dates and venues but the possibility seems to be firm enough.
BITS FROM THE FRONTIERS
Frontiers Records announce the label's releases plan for the year 2001.
March 26

Bob Catley "Middle Earth"
Iain Ashley Hersey "Fallen Angel"

April 23

Kelly Keagy "Time Passes"
BAILEY'S COMET "Bailey's Comet"
VARIOUS ARTISTS "Union Vol 4"

May 14

SEVENTH KEY "Seventh Key"
EMERALD RAIN "Perplexed In The Extreme"

June 11

Terry Brock "Back To Eden"
Stan Bush "Language Of The Heart"

To be released later this year:

HARDLINE "Hyperspace"
HURRICANE "Liquifury"
DRIVE SHE SAID "Real Life"
Robert Fleischmann "Reawaken"
UNDER SUSPICION "S/t"
MILLENIUM "Long Live Rock'n'Roll"
Jorn "Worldchanger"
Johnny Lima "Made In California"

TEN New album
GIANT TBA
TALON TBA
Vinny Burns TBA
NORWAY TBA
SKIN TAG TBA
THE PROMISE TBA
Ted Poley solo CD
March 11, 2001
"WINGSPAN", A SPAM. ANTHOLOGY YET TO COME
The "Wingspan" compilation by Paul McCartney's WINGS will be released on May 8. Macca told "Billboard" he had been working on some "funky" mixes for the double-CD set, which will be priced as one CD. The discs will be titled "Hits" and "History." "Hits" will feature 19 tracks with "Band On The Run", "Live And Let Die", and "Silly Love Songs" among them. "History," will have 22 tracks and include the album tracks "Tug Of War" and "Let Me Roll It" plus a new mix of "No More Lonely Nights".
Strange situation, of course, as neither "Tug Of War" off the eponymous album from 1982 nor "No More Lonely Nights" from 1984's "Give My Regards To Broadstreet" are WINGS' tracks being Paul's solo cuts.
As for real WINGS anthology that has been in the works for some years already, McCartney plans to release a boxed set towards the end of 2001 with rarities, outtakes and previously unreleased live tracks.
E-HACKETT TO PIECES
Camino Records announce that many of Steve Hackett's back catalogue titles have now been given the E-CD makeover. Anyone familiar with the "Feedback '86" CD will know just how much info is available from the one disc - mp3 tracks etc.
E-CD editions are now available of "Bay Of Kings", "Till We Have Faces", "Time Lapse", "Blues With A Feeling", "The Tokyo Tapes" and aforementioned "Feedback '86.
Regarding the rest of Hackett's album making it onto high quality CDs, there are news of forthcoming Steve's debut, "Voyage Of The Acolyte" re-release on "Camino".
March 7, 2001
MORE HARI, SON
In the interview for "The Times" George Harrison said: "Later this year I will re-release newly-mastered versions of a lot of the back catalogue and hopefully have a new album out by November". While the news about new material is not something to rely about in Harrison's world, the re-release of back catalogue sounds great.
NO BONE MOVIES?
The Wizard of Oz namely Ozzy Osbourne decided to increase his presence in cyberspace. Oz signed a contract with the web portal TheThreshold.com to administer his online properties. Moreover, there are plans to develop a situation comedy built around the motley life of Mr. Osbourne.
The idea is to have the website focus on Ozzy's real life, and the guys at TheThreshold.com hope that will produce a television series - tentatively titled "Ozzy And Harriet" in honour of Ozzie Nelson's pioneering family sitcom. Ozzy rides the white hourse - it's symbolic, of course!
NEW "WAKEMAN & SONS" PROJECT
Adam Wakeman, the son of one Rick, now has a site of his own, which bears the news on "The Revealing Songs Of YES. Vol. 1" project. It's a tribute album - now already for some times in the works - dedicated to YES, produced by Adam and featuring guest vocals by Judie Tzuke, Chrissie Hammond, Dougie White, Eddie Hardin, Steve Overland and Damian Wilson. The album is due for release this summer.
Relentless father Rick also has a hand in the project playing Hammond on "Roundabout".
The main band is Adam Wakeman on keyboards, Lee Pomeroy on bass, Richard Brook on drums and Ant Glynn on guitars.
DIAMOND DOGS OF HEAVY METAL
LED ZEPPELIN and AEROSMITH have just had albums confirmed as reaching diamond status in the USA for sales of ten million copies. The albums awarded are "Led Zeppelin I" released in 1969 and "Aerosmith's Greatest Hits" compilation of 1980.
March 5, 2001
KEEP ON HEEPING AT THE FEST
On March 23 in London will take place THE HEEPFEST carrying many events in its tight schedule.
There will be the screening of the new documentary covering URIAH HEEP history from 1986 until now, the period of the most stable line-up in the band's career. Video features previously unseen footage, brand new performances, backstage interviews as well as extensive film from the Olympic Stadium show shot on the legendary Moscow tour in 1987.
The delight for the eyes will be the Roger Dean Preview Exhibition of Original Paintings - a preview of selected original works by Roger Dean including the original artworks for "Demons And Wizards", "The Magician's Birthday", "Sea Of Light" and "Acoustically Driven" albums. Other paintings include artwork used on the albums of YES, GENTLE GIANT and ASIA. Roger Dean will be there in person on Friday and, possibly, Saturday.
URIAH HEEP concert at the London Astoria where the band members will stay. The gig is part of the split HEEP/NAZARETH tour.
For those still alive there will be an opportunity to set for The Aftershow Party - Phil Lanzon's Birthday Bash. The HEEP keyboard wiz is happy to celebrate his birthday with his fans. So don't miss the chance.
MORE HEEPY THINGS
There's a new site/resource started at www.moreheep.com. Join the rocking boat now.
Moreover, the brand new HEEP CD single, "Come Away Melinda" is now for sale at the Official Uriah Heep Online Store. It includes four songs: "Come Away Melinda", "Heartless Land", "Time Of Revelation" and "Everything In Life".
PUSH THE ROBOT WITH THE 'SMITH
AEROSMITH Came up with a good idea of promoting their newest "Just Push Play" album. On March 6, at 6pm the quintet accompanied by an "army of robot women", will arrive in Times Square in a customized armored vehicle to personally hand-deliver the first copies of the CD to the Virgin Megastore.
And yes - eventually the band will be inducted into the Rock and Roll Hall of Fame on March 19th.
OUT OF OBLIVION
John Young announces the return of OBLIVIOUS. The band will tour in August. The players are John's old friends Dave Kilminster on guitar, Ed Poole on bass and Thomas Lang on drums. Kilmisnter and Lang played together with Young in John Wetton touring band.
APPICE GOES FUDGY AGAIN
Carmine Appice will take part in the Modern Drummer Festival that's to be on May 19th and 20th in New Jersey. Zeus Od Drums invited three original VANILLA FUDGE members with him for a good couple of songs.
March 1, 2001
BEATLE ONE HELPS TO STONE ALONE
George Harrison will join former ROLLING STONES' bass player Bill Wyman and his all-stars team RHYTHM KINGS on the upcoming double-CD set. Cleverly entitled "Double Bill", the group's fourth album, is to be out on April 23.
Also present on the album is Gary Brooker, Andy Fairweather-Low on guitar, Ray Cooper, Georgie Fame, Chris Rea, and Albert Lee. Vocals, as on previous projects except for BILLY AND THE POORBOYS, are by Beverley Skeete.
"Double Bill" contains six new songs plus covers. There's a summer tour in the plans.
PERCY GOES FOR STRANGE SENSATIONS
Robert Plant disbanded his last project PRIORY OF BRION ans called back to service his former bandmates (no, not those you may think of!) Charlie Jones and Porl Thompson. The line-up is beefed up by the members of PORTISHEAD. Now they are called STRANGE SENSATIONS. There are dates book for late April in Scandinavia.
OZZFEST BILL - BILL AND OZZY INCLUDED
Ozzfest, the annual rock and metal jamboree, has announced it bill for 2001. The headliners are, sure, BLACK SABBATH's original line-up including recovered Bill Ward. On May 26 in Milton Keynes Bowl the support will be TOOL, SLIPKNOT and PAPA ROACH. Among delights promised is The Village Of The Damned, "a cornucopia of tattoo parlours, food stalls and body modification tents".
The festival's American leg features SABBATH, DISTURBED, PAPA ROACH, MARILYN MANSON and SLIPKNOT.
FROM ASCENSION TO STUDIO
"Keys To The Studio" is the title for a compilation of the studio tracks from the two volumes of "Keys To Ascension" album by YES . The set is scheduled for release on Sanctuary Records in April.
The album will also include an alternate version of "Sign Language" with vocals and the restoration of Rick Wakeman's orchestral introduction to "Children of Light".
MORE ACOUSTICALLY DRIVEN
URIAH HEEP's unplugged show that was recorded on December 9, 2000 and now is out as the "Acoustically Driven" double-CD set, proved successful so in the wake of it there's a second effort scheduled for December 7, 2001. It won't be the same set list, which had many forgotten songs restored, but there are more to come and make the set.
BAILEY'S COMET'S SECOND COMING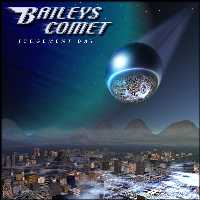 Frontiers Records announce their new release, which is BAILEY'S COMET's "Judgement Day" album. BAILEY'S COMET is lead by brothers Mick and Dez Bailey, the DJs that "built" heavy rock in the UK scene during the 80s appearing on MTV. The album includes a song co-written by Phil Lynott and Dez Bailey called "Revolution" and a song written in tribute to the late THIN LIZZY leader, "Wild One" (not LIZZY track).
BAILEY'S COMET sound has been correctly described by Joe Elliott of DEF LEPPARD as "THIN LIZZY meets WHITESNAKE". The current band's lineup is Mick and Dez Bailey, former SAXON members Nigel Durham and Fasker Johnson, John Hardman and Alex Edwards, who sang for ALEXANDER'S PALACE. The release date is April 23.
THE DRUMS ARE BACK
The renown drummer Bobby Rondinelli (ex-RAINBOW, BLACK SABBATH, BLUE OYSTER CULT and many more) embarks on his new project. He had one before, RONDINELLI. This band will feature none other than relentless Glenn Hughes on vocals, veteran bass player Neil Murray and Bob's brother Teddy Rondinelli handling the guitar parts (he was in for the last HUGO album). The recording should start in March-April.
TRICK NOT SO EXPENSIVE FOR 25 YEARS
Vet rockers CHEAP TRICK celebrate their 23th anniversary this year and to commemorate the date they set to release quite an aptly titled double live album "Silver". The 29-track programme was recorded during an August 1999 concert in the band's hometown of Rockford, Illnois and includes at least one song from every of the band's thirteen albums.
There were some guest on the event, so now's a chance to hear SMASHING PUMPKINS' Billy Corgan on "Just Got Back" and former GUNS N' ROSES Slash and EVERCLEAR's Art Alexakis join in for "You're All Talk" and "Day Tripper," respectively. Others who appears on the album include Jon Brant, who temporarily replaced bassist Tom Petersson from 1980-1988; band offspring Miles and Daxx Nielsen and Holland and Ian Zander (the latter two, children of singer Robin); members of the Rockford Symphony Orchestra, who add strings to "Dream Police" and "The Flame"; the Harlem High School Choir from Loves Park, Illinois, and Rockford's Phantom Regiment Drum Corp.
Here's the album's full track listing:
Ain't That a Shame
I Want You to Want Me
Oh, Candy
That '70s Song
Voices
If You Want My Love
She's Tight
Can't Stop Falling Into Love

Gonna Raise Hell
I Can't Take It
Take Me to the Top
It All Comes Back to You
Tonight It's You
Time Will Let You Know
World's Greatest Lover

The Flame
Stop This Game
Dream Police
I Know What I Want
Woke Up With a Monster
Never Had a Lot to Lose
You're All Talk

I'm Losing You
Hard to Tell
Oh Claire
Surrender
Just Got Back
Day Tripper
Who D'King