News
September 25, 2001
FIREMAN FOR FIREMEN
Sir Paul McCartney, who on September 11th was in the New York airport, announced he is going to do a special concert in New York this October for the benefit of the firemen who fought fire after the hijacked planes crashed into the World Trade Center. Paul feels a deep sympathy towards this profession as his father Jim McCartney used to be a fireman in Liverpool during World War II, not to forget that under a moniker Fireman Paul released two ambient music albums.
As for the new Macca album, it's called "Driving Rain" and will be released on November 13th with the following songs in:
Lonely Road, From A Lover To A Friend, She's Given Up Talking, Driving Rain, I Do, Tiny Bubble, It Must Have Been Magic, Your Way, Spinning On An Axis, About You, Heather, Back In The Sunshine Again, Loving Flame, Riding Into Jaipur and Rinse The Raindrops.
The first single, out on October 29th, is "From a Lover to a Friend".
While the track "Heather" is obviously dedicated to Paul's fiancee Heather Mills, it's curious to note that a song with such a title McCartney wrote back in 1968, and it's on various bootlegs.
IN THE MINSTREL HALL
BLACKMORE'S NIGHT, who had just released their third album "Fires At Midnight", have their first compilation out in Japan; it's titled "Minstrels And Ballads" and contains only songs from the band's three albums, with no rarities.
1. The Times They Are A-Changin'
2. Spirit Of The Sea
3. Fool's Gold
4. Again Someday
5. Fayre Thee Well
6. Greensleeves
7. Wish You Were Here
8. Mid-Winter's Night
9. Catherine Howard's Fate
10. Durch Den Wald Zum Bach Haus
11. Be Mine Tonight
12. Ocean Gypsy
13. Benzai-Ten
14. Now And Then
ROARIN' RORY
There's a 4CD set from the late great Rory Gallagher to be out under the title "Let's Go To Work". The box contains remastered versions of classic live albums Irish Tour '74", "Live in Europe" and "Stage Struck", all released separately, plus unavailable elsewhere bonus CD "Meeting With The G Man" with the show recorded in Amsterdam's Paradiso Club.
LET ZEP TAKE YOU TO THE MOVIE
New LED ZEPPELIN anthology is in the works - but not for fans. A limited-edition 3CD set, to be released this November, is aimed for distribution to film and television directors and music supervisors to stimulate the use of ZEP's music in soundtracks.
Both Jimmy Page and Robert Plant have been resisting the said use for a long time, until last year they approved four songs to be included in the Cameron Crowe's "Almost Famous" and now are more easygoing with the idea. So at the moment as no surprise comes the news on the Page-Plant version of "Gallows Pole" making it to the soundtrack of Barry Levinson's new picture "Bandits".
PIE OUT OF THE OVEN
More and more music comes from great HUMBLE PIE. New CD, titled "Live At The Whisky A-Go-Go", contains five tracks recorded in December 1969, in the band's very beginning, that means with Peter Frampton alongside Steve Marriott. It contsists of lengthy jams based on stunning versions of classics: "For Your Love", "Hallelujah, I Love Her So", "Walk On Gilded Splinters" and "Shakin' All Over", plus "The Sad Bag Of Shakey Jake" from PIE's second album.
JOHN PAUL THUNDERING
In the wake of critically acclaimed "Zooma" album, former ZEPPELIN bassist John Paul Jones has a follow-up in his hands, called "The Thunderthief". The album features four songs with Jones singing, and five instrumental numbers boasting solos from Adam Bomb and Robert Fripp. The album is to be out next January and there's a possibility that John Paul will go on tour in the Spring.
NEW AYREON'S FLIGHT
AYREON continue the space and time exploration with a new project, which is said to be a heavy thing. Now the album is being writen and recorded with four singers - but no Bruce Dickinson this time, whom Arjen Lucassen has fallen out with. The vocalists are Arjen's permanent collaborator Damian Wilson, NIGHTINGALE's Dan Swane, Russell Allen from SYMPHONY X and Floor Jansen - she used to be in AFTER FOREVER. As of the band, there among others surely will be Erik Norlander and GOREFEST's Ed Warby - both played with AYREON previously - and Jens Johansson. The CD will be released in 2002.
AFTER ALL THOSE YEARS
LLC is the name of the band, which are bassist Leo Lyons, drummer Ric Lee and guitarist Vince Converse. While the latter is a relatively unknown Texan, the former two were the half of the legendary TEN YEARS AFTER. LLC can be transcribed as a combination of the musicians surnames initials as well as LIMITED LIABILITY CORPORATION. The trio's debut release will hit the shelves in early 2002 on Blue Storm Music.
IT'S A WILD WORLD - HARD TO GET BY
Yusuf Islam, formerly known as Cat Stevens and later turned Muslim, has condemned the terrorist attacks in the USA. Islam stated that the terrorists' actions contradict the peaceful teachings of Islam. "No right-thinking follower of Islam could possibly condone such an action", he writes on his website. "The Quran equates the murder of one innocent person with the murder of the whole of humanity". Islam said his thoughts are with the victims and their families, and that most Muslims share his views. If only...
BENEFIT TO FREE
While JETHRO TULL seem to be finishing their remastering programme with the re-issues of the band's first albums, FREE only start the process. All the albums are enhanced now with precious bonus tracks.
In the TULL case, they are:
Living In The Past, Driving Song, Sweet Dreams and Singing All Day tagged to "Stand Up";
Teacher (original UK mix), Witch's Promise, Just Trying To Be and Teacher (original US mix) on "Benefit";
and "This Was" containing Sunshine Day, Aeroplane, One For John Gee, Love Story and Christmas Song.
More complicated and intriguing it is with FREE, who put a whole lot of previously unreleased material to the fantastic 5CD-set "Songs of Yesterday" released last year.
The remastered - not remixed! - albums feature liner notes by Phil Sutcliffe and the booklets have been put together by Phil Smee, who worked on the said box set. The first installment of the band's catalogue that's to be out in October are the first three albums. The next two will follow in the Spring and the last two in the Summer of 2002.
According to the FREE appreciation society, the albums will contain the following bonuses:
"Tons Of Sobs" - Waitin' On You (BBC session), Guy Stevens Blues (appeared on the box set), Moonshine (alternative vocal), Sweet Tooth (early take with alternative lyrics), Visions Of Hell (unreleased master mix), Woman By The Sea (alternative version), Over The Green Hills (BBC session);
"Free" - Broad Daylight (single version in mono), The Worm (single version in mono), I'll Be Creepin' (single version in mono), Sugar For Mr Morrison (single version in mono, Broad Daylight (BBC session - with Paul Rodgers on bass and vocals with Andy Fraser on rhythm guitar), Songs Of Yesterday (BBC session), Mouthful Of Grass (solo acoustic version by Andy Fraser), Woman (alternative version), Trouble On Double Time (early version - appeared on the box set), Mourning Sad Morning (alternative version);
"Fire And Water" - Oh I Wept ("Bumpers" version), Fire And Water (New Stereo Mix), Fire And Water (BBC Session), All Right Now (BBC Session), All Right Now (single version), All Right Now (first version - appeared on the box set);
"Highway" - My Brother Jake (single in mono, Only My Soul (B-side in mono), Ride On A Pony (BBC session), Be My Friend (BBC session), Rain (alternative version), The Stealer (single version);
"Free Live!" - Woman (Croydon), Walk In My Shadow (Croydon), Moonshine (Sunderland - previously issued on the Paul Kossoff's "Blue Soul"), Trouble On Double Time (Sunderland - previously issued on the Paul Kossoff's "Blue Soul"), Mr Big (Sunderland), All Right Now (Croydon), Get Where I Belong (alternative take - appeared on the box set);
"Free At Last" - Burnin' (Molten Gold) (alternative take), Honky Tonk Women (appeared on the box set), Magic Ship (alternate mix), Little Bit Of Love (alternate mix), Guardian Of The Universe (Rodgers solo version), Child (early mix);
"Heartbreaker" - Wishing Well (US Mix - appeared on the box set), Let Me Show You (B-side), Muddy Water (alternate vocals), Hand Me Down/ Turn Me Round (prospective album track - Rabbit on vocals), Heartbreaker (rehearsal), Easy On My Soul (rehearsal).
What a splendour!

WHISKEY IN THE BOX
THIN LIZZY fans hold their breath now with the forthcoming October release of 4CD-box called "Vagabonds, Kings, Warriors, Angels". There are many gems to be spreaded on the discs, and here's the tentative tracklisting:
CD1
1. The Farmer
2. Friendly Ranger
3. Remembering - Part 1
4. Dublin
5. Remembering - Part 2
6. Things Ain't Working
7. Buffalo Gal
8. Sarah
9. Brought Down
10. Whiskey In The Jar
11. Black Boys On The Corner
12. Randolph's Tango
13. Broken Dreams
14. Vagabond Of The Western World
15. Little Girl In Bloom
16. Slow Blues
17. The Rocker
18. Here I Go Again

CD2
1. Cruising
2. Little Darling
3. Sitamonia
4. Philomena
5. Still In Love With You
6. Showdown
7. Money
8. Rosalie
9. Half Castle
10. King's Vengeance
11. Suicide
12. Wild One
13. Try A Little Harder
14. Fighting My Way Back
15. Jailbreak
16. Romeo
17. The Boys Are Back In Town
18. Cowboy Song
19. Emerald

CD3
1. Johnny
2. Don't Believe A Word
3. Fools Gold
4. Johnny The Fox Meets Jimmy The Weed
5. Massacre
6. Soldier Of Fortune
7. Bad Reputation
8. Dancing In The Moonlight
9. Killer Without A Cause
10. Warriors
11. Are You Ready
12. Rosalie
13. Me And The Boys
14. Parisienne Walkways
15. Do Anything You Want To
16. Waiting For An Alibi
17. Sarah
18. Got To Give It Up
19. Black Rose
20. Just The Two Of Us

CD4
1. Miss Lonelyhearts
2. King's Call
3. China Town
4. Sugar Blues
5. Killer On The Loose
6. Don't Play Around
7. Song For Jimi
8. Renegade
9. Hollywood
10. Old Town
11. Thunder And Lightning
12. Cold Sweat
13. The Sun Goes Down
14. Sisters Of Mercy
15. Phil Lynott:
Nineteen
16. Phil Lynott:
A Night In The Life Of An Old Blues Singer
No furher information as of now - but surely will be.
September 23, 2001
NOT THE SAME OLD SONG AND DANCE?
There's another AEROSMITH tribute album in the works, which is the second one produced by Bob Kulick, the first, "Not The Same Old Song And Dance", was released in 1999. This time it's called "Let The Tribute Do The Talking" and the performers and songs - mostly from the late period this time - are:
1. Eat The Rich - Jack Russell, Doug Aldrich, Jeff Pilson, Carmine Appice;
2. Let The Music Do The Talking - - Joe Lynn Turner, Al Pitrelli, Carmine Rojas, Pat Torpey;
3. Round and Round - Tim "Ripper" Owens, Reb Beach, Tim Bogert, Eric Singer;
4. Cryin' - Jeff Scott Soto, Craig Goldie, Jason Scheff, Aynsley Dunbar;
5. Kings And Queens - Glenn Hughes, Steve Lukather, Tony Franklin, Frankie Banali, Paul Taylor;
6. Rat In The Cellar - Fee Waybill, Richie Kotzen, Jimmy Haslip, Vinnie Colaiuta;
7. One Way Street - Doug Pinnick, Elliot Easton, Jimmy Bain, Gregg Bisonette;
8. Living On The Edge - John Corabi, Stevie Salas, John Alderete, Brian Tichy;
9. What It Takes - Bobby Kimball, Waddy Wachtel, Michael Porcaro, Tony Thompson, Derek Sherinian;
10. Lord Of The Thighs - Whitfield Crane, Bruce Kulick, Marco Mendoza, Vinny Appice;
11. Angel - Robin McAuley, Bluce Saraceno, Phil Sousson, Rick Morotta.
VOICES SING FOR AMERICA
A musicians community called VOICES OF CLASSIC ROCK is to release a special charity album titled "Voices For America". It will go on sale through Platinum Records, with all the proceeds to be donated to the Red Cross Victims Relief Fund for the victims of the terrorists attacks on the USA. Two of the songs are "America the Beautiful" and "The Battle Hymn Of The Republic", and the primary singers will be Glenn Hughes, Joe Lynn Turner, Spencer Davis, Alex Ligertwood, Bobby Kimball and Dave Jenkins. The album will initially be sold through radio organizations in Boston, Washington, LA and New York.
September 16, 2001
PAYING DUES TO BACKYARD BLUES
One of the greatest warblers in rock, Frankie Miller is to be celebrated with "Something Old, Something New, Something Borrowed but Most Definitely Blues", a tribute album featuring both major Scots artists and unsigned bands. These unsigned artists will be invited to showcase their talents by covering previously unreleased Miller songs. Among the major artists likely to be involved in the project is a great combination of Paul Rodgers, his mate from FREE and BAD CO Simon Kirke and Brian Robertson of THIN LIZZY and MOTORHEAD fame, plus Maggie Bell, NAZARETH's Dan McCafferty, Rod Stewart, TRAVIS, TEXAS, PROCLAIMERS, PRIMAL SCREAM and Eddie Reader.
Moreover, there's a concert planned to be staged in coincidence with the tribute project - the first of a series of officially recognised monuments in Glasgow to key Scottish musicians such as Miller, Alex Harvey and Maggie Bell, who's, luckily, alive and well.
Glaswegian singer Miller made an illustrious career in the early Seventies, had some of his tunes covered by other performers - "Backyard Blues", say, done by THREE DOG NIGHT, and there were Rod Stewart , Roy Orbison and many more - and was the original vocalist on Phil Lynott's "Still In Love With You". Since 1994 Frankie Frankie is ill after a major brain haemorrhage, which ended his career.
EXPOSED IN THE LIGHT AGAIN
David Coverdale is to start recording his fourth solo album, a follow-up to 2000's "Into The Light". The album will be out in the summer of 2002 and be toured. A tour was expected last year but rendered impossible due to legal problems, now resolved.
WORKING CLASS HERO - A NEW TURN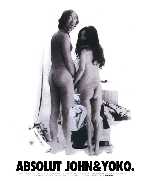 When first released, in 1968, cover artwork of the "Unfinished Music No 1: Two Virgins" album from John Lennon and Yoko Ono was reckoned obscene because of the couple pictured nude. But times they are a-changing, and now the famous photo is authorized for use in Absolut vodka's latest promotion in America.
The campaign the picture is a part of is called Absolut Rock. As the exclusive music retailer to present the advertising in the American shops, Virgin Megastores helped involve in the Absolut move JUDAS PRIEST, David Bowie and THE VELVET UNDERGROUND likenesses. With the CD re-issue of the Lennons' album still coming wrapped in brown envelope, giant posters should look as a bitter irony.
FOR VAMPIRES WITH A HEALTHY APPETITE
For ages Steve Hackett fans have been longing for decent live collection from the artist to be released. Not that there weren't live albums before - we have "Time Lapse" with recordings from 1981 and 1991, and "The Tokyo Tapes" committed to digit in 1996, but now... Now, the dream comes true with upcoming release of the "Live Archive 70's, 80's 90's" 4CD-box.
The set, produced by Hackett himself and containing 40-page colour booklet, must be a valuable acquisition. It's out in Europe on October 29th InsideOut Music and, in the UK on Steve's own Camino Records.
As of details, here they are:
CD1
1. Intro
2. Please Don't Touch
3. Tigermoth
4. Every Day
5. Narnia
6. Tai Chi
7. Ace Of Wands
8. Carry On Up The Vicarage
9. Etude In A Minor
10. Blood On The Rooftops
11. Horizons
12. Kim
13. The Optigan
14. A Tower Struck Down
15. Spectral Mornings

CD2
1. Introductions
2. Star Of Sirius
3. Shadow Of The Hierophant
4. Clocks
5. I Know What I Like
6. Wardrobe Boogie
7. Racing In A
8. Racing In A Coda

Recorded at Hammersmith Odeon - London 30 June 1979.
The band are: Steve Hackett - guitars, vocals; Nick Magnus - keyboards; John Hackett - flute, guitar, bass pedals; Dik Cadbury - bass, vocals; John Shearer - drums; Pete Hicks - vocals.

CD3
1. The Air-Conditioned Nightmare
2. Jacuzzi
3. Funny Feeling
4. Ace Of Wands
5. Picture Postcard
6. The Steppes
7. Every Day
8. Overnight Sleeper
9. Hope I Don't Wake
10. Slogans
11. A Tower Struck Down
12. Spectral Mornings
13. The Show
14. Clocks

Recorded at Castel Sant' Angelo - Rome 13 September 1981.
The band are: Steve Hackett - guitars, vocals; Nick Magnus - keyboards; John Hackett - flute, guitar, bass pedals; Chas Cronk - bass, vocals; Ian Mosely - drums.

CD4
1. Medley: Myopia/Los Endos/Imagining/Ace Of Wands/Hackett to Pieces
2. Vampyre With A Healthy Appetite
3. Sierra Quemada
4. Take These Pearls
5. In The Heart Of The City
6. Walking Away From Rainbows
7. There Are Many Sides To The Night
8. Kim
9. Dark As the Grave
10. Always Somewhere Else
11. Lost In Your Eyes
12. Spectral Mornings/Firth of Fifth/Clocks
13. Cinema Paradiso
14. In That Quiet Earth

Recorded at The Grand Theatre - London 8 June 1993.
The band are: Steve Hackett - guitars, vocals; Julian Colbeck - keyboards; Doug Sinclair - bass, vocals; Hugo Degenhardt - drums, vocals; John Hackett - flute.
COME ANTHOLOGIZED
N-M-C Music have penned in for upcoming release some items of great interest.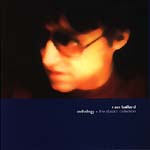 The first is Russ Ballard' "Anthology", comprising the best tracks from master's seven solo albums recorded for Epic and EMI and containing three previously unreleased tracks. Both as an ARGENT member and a solo performer, Ballard is one of the greatest hits composers, being behind the songs for many artists, including KISS and SANTANA. This compilation includes "On The Rebound", recorded in 1982 by URIAH HEEP, and RAINBOW 1980's hit "Since You've Been Gone". That's the full tracklisting:
Two Silhouettes, Hey Bernadette, Winning, On The Rebound, Treat Her Right, Expressway To Your Heart, Since You've Been Gone, She's A Hurricane, I Don't Believe In Miracles, Rock & Roll, Voices, Living Without You, Hold On, The Ghost Inside, Here Comes The Hurt, I Can't Hear You No More, The Fire Still Burns, Rene Didn't Do It.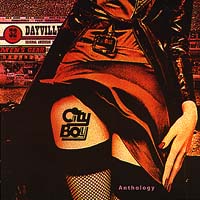 Next comes "Anthology" from CITY BOY spanning all the six-album discography of the classic AOR British ensemble produced by John Mutt Lange:
5705, I've Been Spun, (Moonlight) Shake My Head And Leave, Dinner At The Ritz, The Day The Earth Caught Fire, Heads Are Rolling, Beth, Hap-Ki-Do-Kid, Bad For Business, Modern Love Affairs, She's Got Style, Need A Little Loving, What A Night, Surgery Hours (Doctor Doctor), Goodbye Blue Monday, New York Times, You're Leaving Me, Young Men Gone West.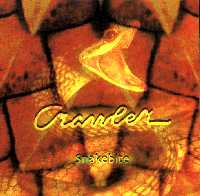 Then, CRAWLER. As BACK STREET CRAWLER, the band was formed by Paul Kossoff, when he left FREE, but after Koss' death his combo shortened the name and recruited Geoff Whitehorn as guitarist plus FREE's keyboardist John "Rabbit" Bundrick as a main composer. Later Whitehorn joined Paul Rodgers' band, being the great blues axeman, which is brilliantly shown on this live recording from 1978:
Keep On Runnin', Sail On, One Way Street, Where Is The Money, Muddy Waters, Liar, How Will You Do It, The Shape I'm In, First Class Operator, Stone Cold Sober.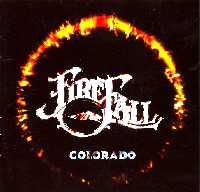 Having released impressive concert sets from country-rock greats DR. HOOK and PURE PRAIRIE LEAGUE, N-M-C continue with "Colorado" by FIREFALL, recorded live in Denver in 1979. The band included Rick Roberts of FLYING BURRITO BROTHERS fame, Jock Bartley, who used to be in ZEPHYR with Tommy Bolin, THE BYRDS' Michael Clarke, Larry Burnett, Mark Andes - his CV has SPIRIT, JO JO GUNNE and, later, HEART - and David Muse.
Cinderella, Mexico, Goodbye I Love You, Get You Back, Just Remember I Love You, Sweet And Sour, No Way Out, It Doesn't Matter, Lips, Anymore, Strange Way, Livin' Ain't Livin', Just What You Need, Colorado.
Then, warning! Two incredible 2CD-sets of classic Northern Soul. Both sets to go on sale at a special price include 32 remastered original recordings and a 12-page booklet including rare photos and an informative essay.
Here are the songs from the first set:
Disc One:
1. Eddie Holman - This Can't Be True
2. Jackie Lee - Try My Method
3. AD-LIBS - Human
4. THE PARLIAMENTS - I Wanna Testify
5. David Ruffin - You're Still In My Heart
6. Bob And Earl - Harlem Shuffle
7. Rober Ward - Never Alone
8. Steve Mancha - Whirlpool
9. Darrell Banks - When A Man Loves A Woman
10. Lee Garrett - Can't Break The Habit
11. SAN REMO STRINGS - Still Hungry
12. Carl Carlton - Nothing Sweeter Than Love
13. OLYMPICS - Secret Agents
14. THE INCREDIBLES - Another Dirty Deal
15. L J Reynolds - We're In The Middle
16. Bobby Womack - I Wonder

Disc Two:
1. THE O'JAYS - I'll Never Forget You
2. THE MANHATTANS - What Should I Do
3. JJ Barnes - Hole In The Wall
4. Eskew Reeder - You Better Believe Me
5. THE FLIRTATIONS - Settle Down
6. THE MIRETTES - He's Alright With Me
7. Martha Reeves - Hit And Run
8. Jimmy Thomas - Just Trying To Please You
9. Edwin Starr - My Kind Of Woman
10. Timothy Wilson - Hiding In Your Heart
11. Darrell Banks - Looking Into The Eyes Of A Fool
12. THE DYNAMICS - Bingo
13. THE VOLCANOS - False Alarm
14. Jackie Lee - Superdance
15. TRIPPS - Give It Back
16.THE PERFORMERS - Set Me Free
And here's the second set's content:
Disc One:
1. THE PROFESSIONALS - That's Why I Love You
2. PEOPLE'S CHOICE - Save My Lovin For You
3. THE PARLIAMENTS - Heart Trouble
4. Martha Starr - Love Is The Only Solution
5. L. Allen - Can We Talk It Over
6. Billy Arnell - Tough Girl
7. PARIS - Sleepless Nights
8. Troy Dodds - Try My Love
9. Johnny Rogers - Make A Change
10. THE HOLIDAYS - I Lost You
11. Melvin Davies - I Must Love You
12. Billy Kennedy - Sweet Things
13. THE FIDELS - Try A Little Harder
14. Eddie Holman - Where I'm Not Wanted
15. THE TOKAYS - Baby, Baby, Baby
16. Steve Mancha - He Stole The Love That Was Mine

Disc Two:
1. THE TRIPS - Love Can't Be Modernised
2. Eddie Holman - Hurt
3. Emanons Orch - Bird Walkin'
4. Eddie Hill - I Can Hear You Crying
5. THE SERVICEMEN - Are You Angry?
6. Doni Burdick - Candle
7. JJ Barnes - Sweet Honey Baby
8. AGENTS - Trouble
9. Gene Woodbury - Ever Again
10. Vince Apollo - I Bear Witness
11. Jay Lyle - How Good Can It Get
12. THE INSPIRATIONS - No One Else Can Take Your Place
13. Silky Hargreaves - Lucky To Be Loved By You
14. Rose Batiste - Someday
15. Jimmy Gilford - Nobody Loves Me
16. Pat Smith - Whirlpool
September 5, 2001
GO DOWN TO OZ
It seems, BLACK SABBATH will soon knock the opportunity to resume work on their new album, as Ozzy Osbourne is finally ready to put out the disc of his, entitled "Down To Earth". Having mastered on August 29th, it will hit the shelves - and, hopefully, charts - on October 16th.
The songs are:
Gets Me Through, Something That I Never Had, Dreamer, Easy Way Out, Facing Hell, You Know..., Junkie, Running Out Of Time, Black Illusion and Alive.
WELCOME TO HIS NIGHTMARES FOR AWARD
Thirty odd years in the horror world, it's only now that Alice Cooper is honored with the Living Legend Award by the International Horror Guild. Monsieur Furnier is the first musician to receiver the award. The ceremony will take place in Atlanta on September 8th at Dragon*Con, an annual science fiction, fantasy, horror and comics convention. Has it anything to do with the title of Coopers's new album, "DragonTown"? And what about Ozzy?
SLAMMING HEAVY
Joe Lynn Turner is releasing his new, heaviest to date, album "Slam" on September 19th in Japan and October 15th in Europe. The album will hardly be followed by immediate tour, as by the mid-September Joe goes to L.A. to start recording the long-overdue album with Glenn Hughes. And here are the songs of "Slam":
1. Bloodsucker
2. Eye For An Eye
3. Deliver Me
4. Heart Of The Night
5. Slam
6. Dark Days
7. Possession
8. Show Yourself
9. Cover Up
10. Hard Time
11. Evil
12. Always Tomorrow
PRISON BIRDS RETURN?
The rumours abound of possible ALCATRAZZ reunion in spite of Graham Bonnet being busy with IMPELLITERI and impending solo tour with Don Airey, and Yngwie Malmsteen fulfilling his own duties. The source of information though is Malmsteen's management, so there's no chance of Steve Vai walking into the frame.
BARDENS' BURDEN
The legendary keyboard maestro Peter Bardens is currently battling lung cancer after a cancerous tumor was removed from his head several months ago. Sure, veteran is in need of funds, so his lifelong friend Mick Fleetwood, who in early Sixties used to play with Pete and Peter Green in PETER B's LOONERS, is organazing a benefit show that will be held at The Canyon Club in Agoura Hills, California, on September 28th. Among the artists to take part in the event and join Bardens on stage are Fleetwood's blues band, MAC's John McVie and John Mayall.