News
October 22, 2001
A LONG TIME SINCE ZEP DID THE STROLL
It's a unique occasion that LED ZEPPELIN song is used in advertisement but that's what is happening now. For, reportedly, "ridiculous amount" ZEP have authorized the use of "Rock And Roll" for use in a television ad to sell Cadillacs. Seems, it's the result of a special campaign to push the band's songs to go to film soundtracks mentioned before.
PURPLE PEOPLE GOING WIDE
While David Coverdale set to work on his new album, next year will see the release of the WHITESNAKE double live set recorded in Japan 1987, when the band were at the peak of their career with "1987" high in the charts and Rudy Sarzo, Tommy Aldridge, Adrian Vandenberg and Vivian Campbell in the line-up. That should be the first worldwide 'SNAKE live electric release since 1980's "Live In The Heart Of The City".
Another Purple camp resident, Don Airey, who played keyboards for RAINBOW and, most recently, DEEP PURPLE, plays RAINBOW hits in England together with his former colleague Graham Bonnet and plans to start recording an album with Italian film composer Mario Fasciano - the one that Rick Wakeman had released two albums with. Recording will take place in Naples and will feature Ian Paice and Steve Morse.
WOODY, A BEGINNER
THE STONES guitar slinger Ronnie Wood is releasing a new album called "For Beginners". The players, though, beginners aren't, as Woody has on various tracks guests with illustrious history: Elvis' guitarist and drummer, Scotty Moore and DJ Fontana respectively, Bob Dylan, Ron's former THE FACES colleague Ian McLagan and Andy Newmark, who drummed for everyone who's anyone, plus Kelly Jones of STEREOPHONICS and his own children, Jesse and Leah Wood.
October 17, 2001
ASH ARE BURNING BRIGHTLY
Last year saw the 30th anniversary of WISHBONE ASH, and on April 22nd, 2000 the band played the special concert at London's Shepherds Bush Empire, which is released on DVD and VHS now. They covered material both old and new plus presented acoustic renditions of favorites,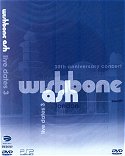 and the attendants witnessed the guest appearances by ASH's former guitarist Laurie Wisefield and Claire Hamill on vocals.
The set list on the release is as following:
Real Guitars Have Wings, The King Will Come, F.U.B.B., Ballad Of The Beacon, Errors Of My Way, No Joke, Strange Affair, Living Proof, Blowin' Free/Bad Weather Blues, Phoenix, Come In From The Rain/Vas Dis, Hard Times.
Also there's a bonus feature: Wonderful Stash video and photo album.
As of remixed "Argus" release mentioned before, the date is set and it's March 2nd, 2002.
PAICE VISUAL
DEEP PURPLE's Ian Paice immersed himself in a various DVD projects. Not to mention Paul McCartney's "Live At The Cavern" to be out soon, there's a work going on on a DVD documenting Paice's appearance on August 4th at the Abbey Road Studio 3, where the drummer jammed with his old friends Miller Anderson and Colin Hodgkinson and recorded two tracks with working titles "Paicesetter" and "Dustbins". With emphasis on the drumming aspect, there will be never before footage material presented of Paice in his PURPLE and WHITESNAKE days.
And there will be more of Paice, as the PAICE, ASHTON, LORD DVD release confirmed. It contains two-hour live performance and the "Lifespan" documentary.
VROOM, ANYONE?
KING CRIMSON fans have the opportunity now to get hold of a double CD compilation from concerts in Mexico City and New York recorded in 1996. The Mexico show was previously available only for download, while the Broadway concert could be purchased by the Crimso Collectors' Club members only. Robert Fripp called it "an opportunity for the wider world to get lucky and Crim-out. Revisiting this difficult band I find it interests me more today than it did at the time, and at the time I found it very interesting. And exasperating. And irritating. And impossible. And quintessentially Crimson. It was a messy conglomerate of exceptional, exuberant, experienced and energetic talent... and those are only words beginning with "E" this time." And here it is:
CD One:
Metropolitan Theater, Mexico City

August 2-4, 1996
1. VROOOM VROOOM
2. Coda: Marine 475
3. Dinosaur
4. B'Boom
5. THRAK
6. The Talking Drum
7. Larks' Tongues In Aspic (Part II)
8. Neurotica
9. Prism
10. Red
11. Improv: Biker Babes Of The Rio Grande
12. 21st Century Schizoid Man

CD Two:
Longacre Theater, New York City

November 20-22, 24, 25, 1995
1. Conundrum
2. Thela Hun Ginjeet
3. Frame By Frame
4. People
5. One Time
6. Sex Sleep Eat Drink Dream
7. Indiscipline
8. Two Sticks
9. Elephant Talk
10. Three Of A Perfect Pair
11. B'Boom
12. THRAK
13. Free As A Bird
14. Walking On Air
October 11, 2001
KING SINGS FOR AMERICA
Elvis Presley surely is one of the greatest American icons and symbols, so, no matter dead or alive, The King's voice will sound again - on the special single that RCA Records release to raise money for the victims of the terrorist attacks of September 11. The single, titled "America The Beautiful", contains three songs performed live - "If I Can Dream", "America The Beautiful" and "Amazing Grace" - plus "If I Can Dream" CD ROM video track. The release date is October 16th.
SOMETHING PRECIOUS AND RARE
The John Lennon re-issue programme continues, and on October 8th Lennon-Ono 1984's posthumous "Milk And Honey" was released. Remastered version contains some precious tracks:
- Every Man Has A Woman Who Loves Him - Yoko's song from "Double Fantasy" featuring John's vocal;
- Stepping Out - home demo;
- I'm Moving On - Ono's home demo;
- Lennon's final interview, recorded hours before he was shot, where John talks of his new beginning and touring plans.
LICK IT UP

November 20th is the release date for the KISS box set,
that can be preordered now
from kissonline.com.

There will be two editions of the set
- the regular one and a special,
which will be presented
in a replica guitar case styled box
with 120-plus page hardcover color booklet
featuring track by track commentary
by the band members, detailed track info,
rare photos and essay.
All in all, the 5CD set contain
94 tracks from the KISS archives -
six hours of newly remastered recordings,
including 30 previously unreleased demos,
outtakes and live recordings.

CD1
1. Strutter (demo)
2. Deuce (demo)
3. Keep Me Waiting - WICKED LESTER
4. She - WICKED LESTER
5. Love Her All I Can - WICKED LESTER
6. Let Me Know (Bell Sound Studios demo)
7. 100,000 Years (Bell Sound Studios demo)
8. Stop, Look To Listen (Paul Stanley demo)
9. Leeta (Gene Simmons demo)
10. Let Me Go, Rock'n'Roll (Bell Sound Studios demo)
11. Acrobat (Live at The Daisy)
12. Firehouse (Bell Sound Studios demo)
13. Nothin' To Lose
14. Black Diamond
15. Hotter Than Hell
16. Strange Ways
17. Parasite
18. Goin' Blind
19. Anything For My Baby
20. Ladies In Waiting
21. Rock and Roll All Nite

CD2
1. C'mon And Love Me (live)
2. Rock Bottom (live)
3. Cold Gin (live)
4. Watchin' You (live)
5. Doncha Hesitate (demo)
6. Mad Dog (demo)
7. God Of Thunder (demo)
8. Great Expectations
9. Beth
10. Do You Love Me
11. Bad, Bad Lovin' (demo)
12. Calling Dr. Love
13. Mr. Speed (demo)
14. Christine Sixteen
15. Hard Luck Woman
16. Shock Me
17. I Stole Your Love
18. I Want You (soundcheck)
19. Love Gun (demo)
20. Love Is Blind (demo)

CD3
1. Detroit Rock City
2. King of the Night Time World (live)
3. Larger Than Life
4. Rocket Ride
5. Tonight You Belong To Me
6. New York Groove
7. Radioactive (demo)
8. Don't You Let Me Down
9. I Was Made For Lovin' You
10. Sure Know Something
11. Shandi
12. You're All That I Want, You're All That I Need (demo)
13. Talk To Me (live)
14. A World Without Heroes
15. The Oath
16. Nowhere To Run
17. Creatures Of The Night
18. War Machine
19. I Love It Loud

CD4
1. Lick It Up
2. All Hell's Breaking Loose
3. Heaven's On Fire
4. Get All You Can Take
5. Thrills In The Night
6. Tears Are Falling
7. Uh! All Night
8. Time Traveller (demo)
9. Hell Or High Water
10. Crazy, Crazy Nights
11. Reason To Live
12. Let's Put The X In Sex
13. Hide Your Heart
14. Ain't That Peculiar (demo)
15. Silver Spoon
16. Forever (single version)

CD5
1. God Gave Rock 'N' Roll To You II
2. Unholy
3. Domino (demo)
4. Every Time I Look At You
5. Comin' Home (live unplugged)
6. Got To Choose (live unplugged)
7. I Still Love You (live unplugged)
8. Nothin' To Lose (live unplugged)
9. Childhood's End (with coda)
10. I Will Be There
11. Psycho Circus
12. Into The Void
13. Within
14. I Pledge Allegiance To The State of Rock & Roll
15. Nothing Can Keep Me From You
16. It's My Life (original version)
17. Shout It Out Loud
(live)
18. Rock And Roll All Night (Kiss Alive IV)
October 4, 2001
WILL MACCA FLY ZEPPELIN?
Paul McCartney is trying to make the LED ZEPPELIN surviving members reunite to take part in the benefit concert that Sir Paul is arranging to help raise funds for victims and firefighters of the September 11th terrorists attacks. The show will be held at New York's Madison Square Garden on October 20th.
Those who already agreed to play there are THE WHO, David Bowie, Billy Joel and Neil Young and younger artists such as Eminem, Mary J. Blige and LIMP BIZKIT.
ASHTON REMEMBERED
DEEP PURPLE's John Lord seemes to recover now from his leg problem and, together with Ian Paice, is definitely taking part in the Tony Ashton tribute show. There's a chance that Roger Glover will join his friends as well. The all-stars performance is to be delivered by Miller Anderson, Colin Hodgkinson, Micky Moody, Bernie Marsden and Neil Murray - who with Paice and Lord will make the classic WHITESNAKE line-up sans Coverdale, Zoot Money, Chris Farlowe, Geoff Whitehorn and more. Zak Starkey and John Entwistle will be there, if it doesn't interfere with THE WHO schedule.
The concert takes place in London, at Buxton Opera House on November 4th 2001. All the profits will be donated to the Tony Ashton Memorial fund.
DEEPER INTO PURPLE
There's a work currently going on the HUGHES-TURNER PROJECT to release the album next spring. But there's much more to it: Glenn Hughes and Joe Lynn Turner were visited in the studio by John Sykes, who came over to record a guitar solo for one of the tracks. Also Hughes said he's likely to guest on the album his former colleague David Coverdale is working on now.
TIME WAS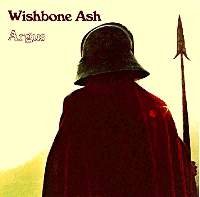 There's a good chance that "Argus", classic WISHBONE ASH album will be re-issued soon in remixed form. Original band member Martin Turner completely remixed the albim in 1988, and some tracks appeared on a couple of compilations, but never in their full. Currently Universal Records concern a special 30th Anniversary edition of "Argus", which will feature said remixes as well as bonus tracks, new liner notes and photos from the period. Tentative bonus tracks include the entire "Live From Memphis" promo album and the 1973 re-recorded single version of "Blowin' Free".
The edition is said to be a part of Universal's new "Classic Rock" performance series scheduled for 2002.
MORE CLASSICS TO CHEER UP
N-M-C Music continue whetting the classic rock lovers' appetite with another batch of classic performances scheduled for release.

For those who remember that, after Alice Cooper became a man's name, the self-titled band had turned into BILLION DOLLAR BABIES, there's a magnificient 3CD-set called "Complete Battle Axe". It features the band for the first time ever on CD. The first disc in this limited edition set contains the original "Battle Axe" album in remastered form, the second disc features studio demos, instrumental versions and totally unreleased songs from the sessions, the third disc (available with the first 5000 copies) is a soundboard recording of the BILLION DOLLAR BABIES first-ever gig at Flint Michigan in 1977 - all in all, the band played only four shows. The lavish 20-page booklet features totally unseen photos from the extraordinary live show. Executive producer of the product is none other than guitarist Michael Bruce himself.
Disc 1: The original LP

1. Too Young
2. Shine Your Love
3. I Miss You
4. Wasn't I The One
5. Love Is Rather Blind
6. Rock'n'Roll Radio
7. Dance With Me
8. Rock Me Slowly
9. Ego Mania
10. Battle Axe
11. Sudden Death
12. Winner

Disc 2: Bonus Original Demos

1. Shine Your Love
2. Miss You
3. Wasn't I The One
4. Dance With Me
5. Won't Go Home
6. Love Is Rather Blind
7. Rock Me Slowly
8. Battle Axe-Sudden Death-Winner
9. Rock'n'Roll Prison
10. Runaway (inst.)
11. Wallow Through This Madhouse

Disc 3: Live show

1. I Miss You
2. Rock'n'Roll Radio
3. Love Is Rather Blind
4. Rock Me Slowly
5. Alice Cooper Medley:
No More Mr Nice Guy
- Neal Smith solo
- Elected
- Eighteen
- School's Out
6. Battle Axe Suite: Ego Mania
7. Battle Axe
8. Nights In Cracked Leather
- Sudden Death - Winner
9. Too Young
10. Billion Dollar Babies
Then, joining the tribute albums mania, N-M-C release another AEROSMITH tribute, the bluesy one, titled "Blues On Fire", so the songs and performers are:


1. Rag Doll - Joe Louis Walker
2. Cryin' - Otis Clay
3. Sweet Enotion - Donald Kinsey
4. Walk This Way - Rusty Zinn & Pinetop Perkins with Ronnie Barker Brooks
5. Train Kept A Rollin' - David "Honeyboy" Edwards
6. Back In The Saddle - Lou Gramm & Sugar Blue
7. Lost Child - Cathy Richardson with Wayne Barker Brooks
8. Big Ten Inch Record - Marshall Crenshaw & Sugar Blue
9. Dude (Looks Like A Lady) - Crystal Taliefero with Joanna Connor
10. Dream On - Kim McFarland
11. Pink - Greald McClendon
12. Draw The Line - Tad Robinson
13. One Way Street - Lou Ann Barton

HEAD EAST were the classic US mid-west rock band formed in 1969 in Illinois by brothers Larry and Roger Boyd, John Schlitt and Steve Huston. Here, on "Flying By Night" album, the band are captured live in 1980 and 1981:
Take A Hand, Man I Wanna Be, Keep A Secret, Speciality, Monkey Shine, Love Me Now, City Of Gold/Fly By Night, Get Up And Enjoy Yourself, Out Of The Blue, Ready To Go, Jefftown Creek, Since You Been Gone, Never Been Any Reason, Take My Hand, Susan.

AOR aficionados will surely fall for the "Anthology" from SAD CAFE, the band where the great late Paul Young sang before shooting to fame with MIKE & THE MECHANICS. Now, here's a chance to hear early Paul doing a couple of very familiar tunes:
Run Home Girl, Black Rose, (I Believe) Love Will Survive, Hungry Eyes, Nothing Left To Lose, Everyday Hurts, Strange Little Girl, My Oh My, Refugees, Only Love, Keep Us Together, Heart, I'm In Love Again, La Di Da, Whatever It Takes, Losing You.

SHERBET isn't a hosehold name, so upcomimg "Anthology" is a good way to dip into top Australian act's music. They porduced BEATLES-esque radio pop hits throughout the 70's. This anthology contains their biggest hits:
Howzat, Cassandra, Slipstream, Rock Me Gently, Silvery Moon, You're All Woman, Magazine Madonna, Life, Another Night On The Road, You've Got The Gun, Can You Feel It Baby, Nowhere Man, High Rollin', Child's Play, Only One You, Free The People, Summer Love, Tonight Will Last For Ever, Have The Skill, We Ride Tonight.

Well, SUPERTRAMP were the real superstars, and what many fans have been missing until now was good live album. Here it is, "Is Everybody Listening?", recorded in Cleveland on the 1976's "Crisis What Crisis" tour:
School, Bloody Well Right, Hide In Your Shell, Asylum, Sister Moonshine, Just A Normal Day, Another Man's Woman, Lady, Dreamer, Rudy, If Everyone Was Listening, Crime Of The Century
The in-depth sleeve notes include an interview with band member John Helliwell.
"'Round Midnight" is a 2CD-set featuring performances by recently diseased Chet Baker.
Disc 1: Milestone (Pueblo, Colorado, 1966):
Airegin, 'Round Midnight, Green Dolphin/Luscious Loo, Mister B, Forgetful, Milestones/Luscious Loo;


Disc 2: I Remember You (Buffalo, New York, 1984):
Stella By Starlight, I Remember You, Nightbird, I'm Old-Fashioned, Margarine.
And, at last, there's Rod Stewart's "1964-1969" compilation re-released. It features several tracks never before appeared on any Stewart's album and, limited to 3000 copies, includes a 48-page booklet with unpublished photographs and a biography detailing Rod's sixties career.
DEMONS AND WIZARDS ARE BACK
URIAH HEEP fans have a unique opportunity to see their beloved band once again with Ken Hensley. But that's just one moment of the magnificient Magician's Birtday Party to be held in London beginning with December 6th.
On that day there will be the concert by John Lawton and his band at The Borderline cafe. Next day, December 7th, will see The Magician's Birthday Party itself: HEEP in concert at the Shepherds Bush Empire - for the first time in 21 years with Hensley plus other surprise guests. Immediately after the gig on the band and guests welcome thir fans to the second annual Heep Xmas bash. Then, December 8th - An Evening With Ken Hensley And John Wetton, a fantastic event at The Forum with special guests MOSTLY AUTUMN.
In addition to the main concerts there will be a number of other events which take place over the Friday and Saturday in the Heep Festival Club at the Kensington Hilton Hotel in London. The bar is open from 10am each day and festival club members can hang out all day, meet other Heepsters and, possibly, the musicians themselves. Moreover, planned is The Press Call - club members will have access to the official press call - HEEP are back in the media this year! If anyone wants to play a journo, there's the Question and Answer Sessions with original HEEP bassist Paul Newton, legendary artist Roger Dean and Pip Williams producer of "Sonic Origami", "Future Echoes Of The Past" and "Acoustically Driven". All of them should be at the Official Book Launch for the first ever official biography of HHEP.
More fun? Yes! The Ultimate Heep Challenge is the first annual contest to find the biggest Uriah Heep fan in the world to give a winner the Gold Disc; The Heep Memorabilia Auction is an opportunity to bid for authenticated items of HEEP memorabilia including authenticated guitars from Mick Box, Gold Discs from around the world and one of Roger Dean's original sketches for the "Sea of Light" painting; the Classic Rock Legends Sales Awards is a ceremony on which the record labels and distributors who support the band will be honoured in a special series of awards. And, surely, there will be a chance to see new and unseen footage of HEEP on tour in the USA plus rare gems from the Heep vaults.
FOOTSTOMPIN' MUSIC RAGE
If there ever was a genuine American band, it were GRAND FUNK RAILROAD. Drummer Don Brewer couldn't keep silence about his feelings towards terrorists attacks on WTC:
"I will wave the flag along with everybody else and am entertaining the idea of going after ALL the terrorist groups. We know who the enemies are - let's go get 'em. They hate the United States.
"For too long we played the political games over the oil fields, and were seen as bad guys for bombing Iraq..... If we're gonna be blamed for everything, we should take control of all the peace loving people in the world of which these beasts are a threat.
"Enough of this over-liberalism when it comes to allowing people into this country. If you go to South America or Switzerland or Germany, there are armed guards all over the airports. Police are carrying Uzis. They shouldn't be allowed in this country - period. I'm all for taking the bull by the horns.
"We grew up with the whole hippy peace love movement. That liberal view doesn't work when you're talking about these beasts - they don't have value of human life. To them we're just another insect that's consuming air and food. We're their enemy - why are we their enemy? Because we're siding with the people that we think are on the side of right - the Israelis, Germans, French, British.
"I am a major pacifist but these people are too much of a threat to the world. They have lots of nuclear weapons and biological weapons. We should go after all the terrorist groups all over the world and get rid of them.
"These bombings change everything, it's a different poker game now. I hope we deal with it. We don't want them in our country."
Well said, Don!